"Universidad Católica Argentina" Pontificia Universidad Católica Argentina general and exclusive information from a medicine student.
Pontifical Catholic University of Argentina was founded in 1958. This Buenos Aires University is sponsored by the Catholic Church with its Rector Victor Manuel Fernandez. In 2009 there were 18,000 Students, 2007 Employees and 1610 professors at the UCA.
Things to study:  Social and Economic Sciences, law, Political Science and International Relations, Natural Sciences and Engineering, Arts, Psychology and Education, agricultural sciences, theology, canon Law, medicine, Bioethics, Communications and advertising Journalism.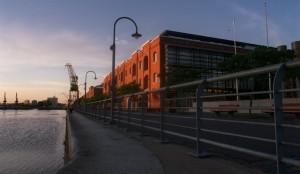 Pontificia Universidad Católica on the habour, Buenos Aires Argentina
The girl I met is studying medicine at this university and it will take her 6 years. She told me that per lecture are round about 40 Students and the things she enjoys at the UCA are the campus and the Faculty. This is no surprise because Puerto Madero is an expensive restaurant and night life district, which was renovated in the 90s and earlier was a port city with storage (now it is used by only a few ferries to Uruguay and small excursion boats). Here you can admire the floating casino in an old steamship.
A controversial thing what she likes is the dress code which produces in her opinion an equality. Like in summer you are not allowed to wear shorts. Or you have to use trousers which are not Jeans.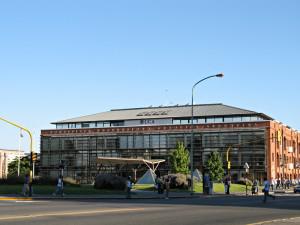 Pontificia Universidad Católica building Buenos Aires Argentina
The lab practicals could be better in her opinion but she enjoys the extracurricular activities like sports and cultural classes. During my online research I found out that besides for a library there is also a cultural center with a language school for English, Italian, German, French and Portuguese. So besides the language skills the students can also take seminars and professional workshops and cultural training which is really interesting.
For more information go to www.uca.edu.ar