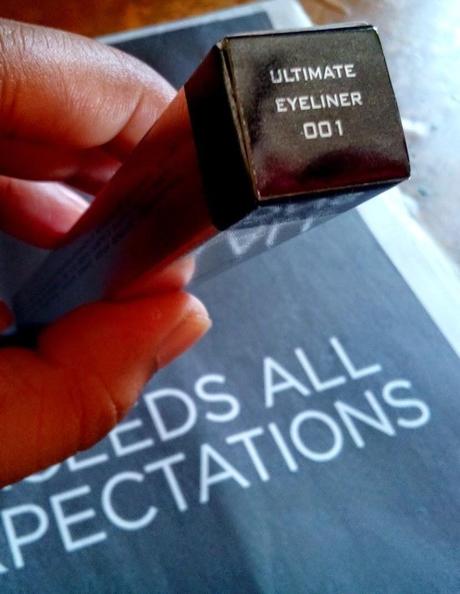 If there is one make-up item that makes me feel like a klutz, it's eyeliner- liquid eyeliner. As I've mentioned before, kajal/kohl is an essential item of my daily make-up routine, but there are times when I crave the precise, dramatic sweep of a liquid liner on my upper lashline. Especially when I'm wearing chic reds, hot pinks and neon oranges on my lips, kohl on the lower lashline simply doesn't look as classy as a simple winged liner. And there my trouble starts. Gel liners, wand applicators all just fail to give me a neat line which is dark black and of the exact thickness/thinness that I want without me messing up and drawing errant squiggly lines all over my lid. Plus I just do not have the time or the patience to go over and over again the stupid thing to achieve precision and depth. So there started my hate-affair with liners, that is, until I discovered this magic pen that I'm going to tell you about today. It's an oldie by now and I'm sure most of you already know about it, but just read on to know why it has converted this klutz into a fangirl :)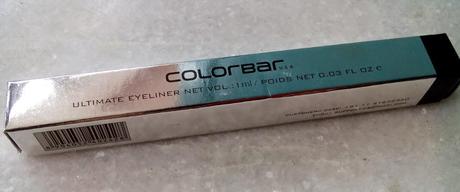 Yes, it is none other than our homegrown
Colorbar's Ultimate Eyeliner
, a felt tipped pen eyeliner that has come as a wonder product in my life.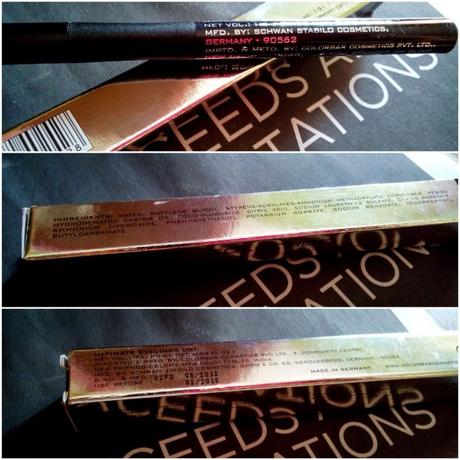 Priced at
INR 550/-
, it has lulled all my cravings for its pricier cousins that promise perfectly dark-rimmed eyes in a jiffy, and here's why it is my absolute favorite now:
Pen eyeliner, so obviously easier to wield/use for klutzes/lazybirdies like me.
Felt tip is neither too hard, nor to soft. It glides smoothly to deposit adequate color on lids.
Semi-glossy, rich dark black liner - in ONE STROKE! Yes absolute wonder!!!
Quick-drying - 3 secs to 5 secs - depending on how many layers you apply.
Easy to draw thick/thin lines, wing tips, cat/kitten flicks as the felt-tip is nicely flexible without being too soft.
Doesn't smudge or flake-off once it sets, so no ugly transfer on socket-line as the day passes.
Long-stay - 8+ hours on my normal to oily lids, doesn't lighten over time.
Water-resistant - so no black streaks on my cheeks even if I splash water on my eyes, like I do several times during this hot summer.
Easy to remove - not waterproof (I prefer non-waterproof stuff for my eyes) so comes off quickly with any make-up remover. I use almond oil, and it comes off in one swipe of my cotton ball.
Does not sting my sensitive eyes, so a big YAYY!!!
No fuss about cleaning brushes etc. like with gel liners.
Doesn't give that hard uncomfortable feeling on the lids that I've experienced with some other liners.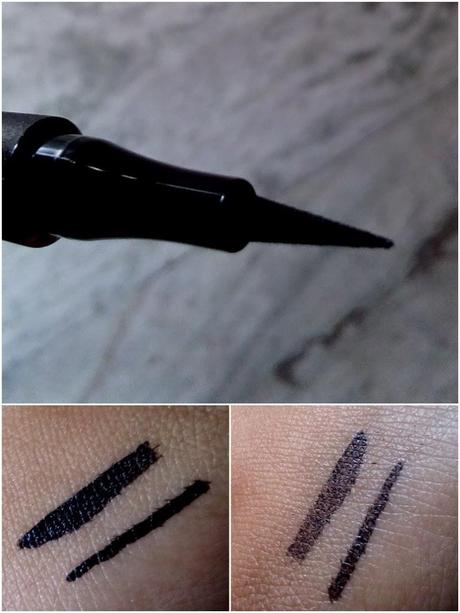 The second swatch is after vigorous rubbing with water, so you can see how well it lives up to its water-resistant claims!And now a quick EOTD: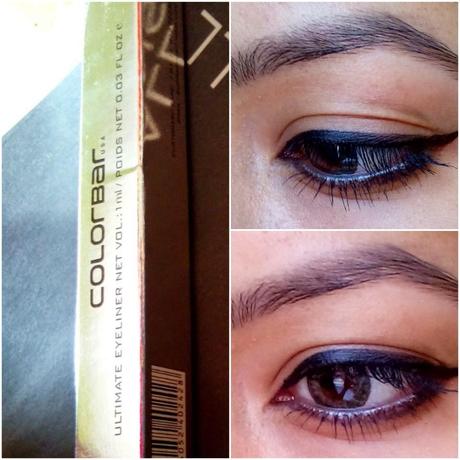 This is with just one stroke of the liner, and you can see how rich the black is; with 2-3 layers it acquires a beautiful depth that has to be seen to be believed. And the slight transfer that you see above the socket line is because my son jostled me playing train-train while I was applying it (yes, the life of a mother!). Otherwise, it doesn't budge.

In my book this liner is

my holy-grail

, and can do no wrong. I've had it for about 3 months now and

it hasn't dried out

in the tube and still flows smoothly in its glossy liquid-y black glory. The only con for some might be that it is not waterproof, but for me it is a plus as I don't like struggling to remove my make-up at the end of a hectic day.

Lazybirdie rating:

5/5!!!


Have I been able to tempt you to try it?! Let me know in the comments :)