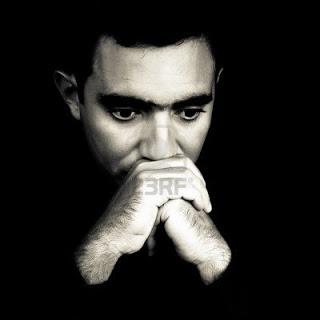 This part is in continuation. Do read the first part of the story------>

Just an instinct

.
Earlier that day.
Nishant worked at Infolite Computer Solutions Private Limited. It was a new venture born out of a hatched egg of Malini's competitive witty mind. Nishant was a whiz kid during his childhood days.
Whatever the problem with any system, he was the one who was called for. Everybody in the office believed that Infolite existed more because of him rather than Malini. The distances between Malini and Nishant were seen more than that of an employer and an employee. They had become the burning topic of every day's discussion among their peers. "I feel sorry for Samaira!" Tony, the networking expert said. "What a wonderful girl she is, poor Samaira!" Romi exclaimed. Romi was an intern in the wireless networks management department.
It was rather a sweet day in Mumbai. Infolite was located in the heart of the concrete jungle Mumbai. It housed one-hundred-and-fifty employees. The prime contracts they took were that of consultation along with system maintenance of the big fishes. Their clientele had been growing at a faster pace, all because of hard work of Nishant. Many a times he stayed late, winning the loyalty of the clients so that he could also win referrals from them. Malini was single, often asked out by many but her answer was the same every time, a polite No. 
The office was filled with the humming sounds soon in the morning. It usually started at 9 A.M. sharp. Suddenly, silence took over the overly excited atmosphere. Everybody turned towards the entrance. Malini, dressed in petite black spaghetti entered the office. Malini, in her late twenties was beautiful. Her light brown eyes could take away any man's mind into her control. Besides beauty, she was brainy too, a combination which every man would die for. "Look who is in the office, a babe in the woods." Tony winked at Romi. He didn't understand what Malini faked. Romi winked back. "I guess it should be a babe with the slave." She said pointing at Nishant who entered after Malini. At the north was Malini's chamber. "I don't understand why she is after a married man?" Romi said, concerned. "It's because in her age, she might not get a man who is single behind her tight ass!" Tony said, a wicked smile curving his lips. They both burst out laughing. "What's the joke?" Nishant spoke from behind. They didn't realize when he joined them. The laughter disappeared. "There's nothing Nishant!" They both turned towards their systems pretending as nothing happened.
"Tony, can you do me a favor buddy?" Nishant asked beseechingly. "Yes, sure buddy. Anything you say." Tony turned towards Nishant. "I will be busy with an important project with Malini. If Samaira calls, can you attend?" A sign of worry welled up on his face. "Yeah sure I will, Nishant. I can attend it." He felt something was not right between them. "Thanks buddy. Also, let me know if she calls." "Yeah sure, I got it." He saw Nishant strode towards Malini's chamber. He had known him from last two years. He was not like that. He loved Samaira more than anything else. But now, something was amiss. It's all because of you, Malini. Toni whispered under his breath gazing at Nishant who entered Malini's chamber in haste. You took my friend's life, you whore.  
He stopped thinking about it and concentrated on his work. I am glad I am not into this stuff. Two hours later he was busy on the phone, consoling Samaira. "What do you mean Nishant can't take the call? Tell me where is he? He is with Malini, right?" Samaira bellowed. "Samaira, he is busy with a big project. There is nothing like that." He lied. He just wanted to ease the tension. "Samaira, please calm down, I will let him know you called." Samaira had no choice left. She can't argue for her relationship with Tony. He was a good friend but still, she tried to avoid till she could. "Please Tony; I would be grateful to you for this." She hung up. Tony sat there on his worn out squeaking chair, all confused, frustrated. He hurried towards Malini's chamber. It was a situation more worthy of working upon rather than the big project. He knocked at the door two times, slowly. He did not want to sound rude. "Come in." He heard Malini. He opened the heavy door in front of him. "I am so sorry to disturb but it's urgent." He said in a low voice making sure they don't panic. 
"It's for you Nishant. Can you come out for a minute?" He sounded hysterical. "What's the matter, Tony?" He saw worry on his face. He had never seen him like this before. "Samaira called. She is very upset as to what I felt. I think you should call her back as soon as possible." He was exaggerating. Nishant took the phone instantly from him. Without giving a second thought, he dialed Samaira's number. "Come on, pick up the damn phone." He could hear only the distant ringing tone. I will complete the work and will call her. 
Three hours later at 9 P.M., Tony saw Malini leaving the office. She was alone. Nishant sat on his seat trying to call Samaira incessantly. She was not picking the phone until one time he succeeded. Finally she picked up the call. "Where were you honey? I have been calling you since last fifteen minutes." There was a pause for some time. Then again, Nishant spoke. "Darling, have a lot of work to do today. I will be late in the night. You eat your dinner, take rest. I will ring you up when I will reach home." He hung up. Tony was confused. "What work you are left with?" He asked. He knew that Malini had left for home. "No work, Tony. I just want to surprise Samaira. We already are in the high tides. I just want to make her feel that I loved her, I still do and will keep on loving her until the end of time." Tony was relaxed. He knew Nishant was not like that. He felt happy for Samaira.  Finally, she is going to be happy, once again. Hope it lasts forever.  He saw Nishant packing clearing up his desk. He thanked Tony for his help and hurried towards the exit.
It was Ten thirty in the night. Nishant was driving back home, smiling. He wished Samaira liked the surprise, a chocolate brownie cake. She loved chocolates. He was distracted by a call he received. It was Tony. His voice trembled as if he was in fear. "Nishant, can you come to Malini's apartment?" Nishant instantly pulled back. "What's the matter Tony? You seem horrified." 
Nishant's jaw dropped after what he heard from tony. Someone had stabbed Malini in her abdomen. She was no more.  
To be continued.
Disclaimer: This is a work of fiction. The characters, names of organizations, etc. are fictitious and bear no resemblance to anyone living or dead.