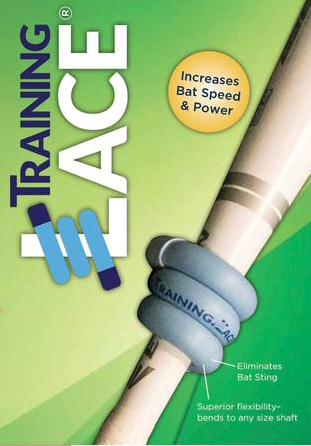 Hi everyone!
I don't often promote products but the Training Lace from LaceUp is generating a lot of interest inside and outside the sporting world.  It also has a lot of versatility on the baseball side of things.  I have personally tried them in a variety of baseball related drills and I have to say I see a benefit over some of the other equipment we typically use.
Training Laces are bendable weights ranging from 5oz up to 16oz (they sell 5oz, 8oz,12oz, and 16oz versions) that can be wrapped around bats, wrists, and ankles.  They replace the clunky old ankle weights that we used to use.  On bats, they can be tightened in place anywhere from right above a batter's hands on up to where a normal donut would be.  Personally, I see a lot of value in having the weight placed just above the hands on the bat.  I think it does a good job of promoting a good hand path to the ball – inside the ball / knob to the ball / etc.).
The company is run by a few great people who have just begun a Kickstarter program.  To see the program, get your hands on some Training Laces, learn more about Training Laces, and possibly help them raise money, click HERE.  (NOTE:  I do not receive money for any purchases you may make.)
Below are two videos, one of which I helped them make, that show various ways the Laces can be used.  There is also a great video on the Kickstarter page as well.  To see a short written guide to how the Training Lace can be used in baseball, click HERE.
---
Looking for some help for your off-season training?  
Check out these two eBooks!  Click the covers for more info!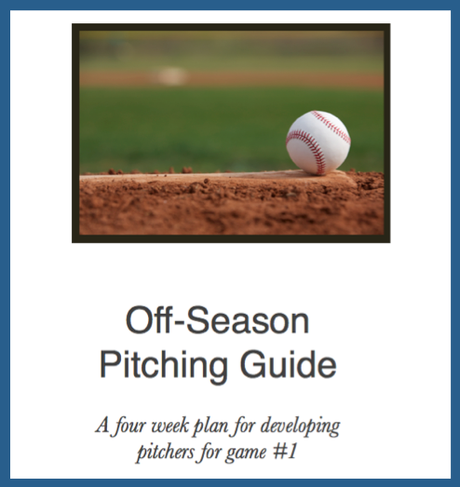 $4.99 – Plus a FREE BONUS video on Change-ups!