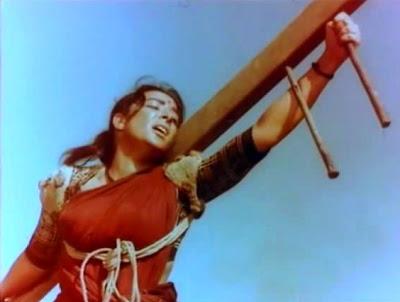 After years of corruption and highly questionable results, it's time to talk about The Filmfare Awards.Often referred to as "The Indian Oscars" the Filmfare Awards are in some ways the biggest awards of the Hindi Film industry (which excludes regional Indian cinema). Whether this started as a self-declaration or people think they're the "best" awards may be discussed, but they are definitely the most-discussed Hindi film awards. Comparing them to the Oscars is a big fault in my opinion though, because although The Academy sometimes nominates and honours doubtful movies, The Filmfare Awards are the opposite: they only sometimes nominate high quality movies. Mainly, they just pick the most successful movies of the previous year, which may be anywhere between strawberry (Rang De Basanti) and lime (Raja Hindustani) explosions .
Especially small and independent movies are rarely (read: never) nominated, and every year rumours about corruption turn up - for example actor Abhay Deol stated he got a call saying that if he'd dance at the ceremony, he'd finally win an award. Most "serious" (don't take the term too seriously) directors, producers and actors have thus distanced themselves from the Filmfare Awards for good reason. I mean, they're given by a movie magazine! (The Filmfare magazine, in case anybody wondered).The request of the Best Film winning movie becoming the Oscar submission has happily not been conceded yet - although sadly, this year's Barfi! did both win the Filmfare Award and the Oscar submission. Highly undeservedly.
But before I judge the awards without reason, I decided to have a look at the history of the Filmfare Award for Best Film- perhaps we'll find it's not all so bad. I'll only write about the ones I either have seen or have something to say about, because anything else would be kind of unfair I think.Other nominated movies are written in italic.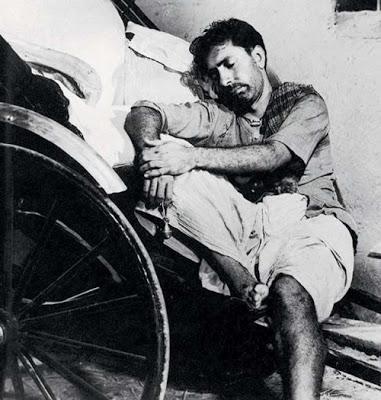 1954: Do Bigha Zamin, 

IMDB: 7.5NOT SEEN - Not so bad I guess, but I'll watch it soon and tell you about it.
1958: Mother India, IMDB: 7.4SEEN - The Indian movie for film buffs that don't know much about Indian film. What can I say... it was informative because it mirrored the society of that time but still - so over-the-top! I mean, Pyaasa would have deserved this one so much more.


1960: Sujata,

IMDB: 7.1Anari, Chhoti BahenNOT SEEN - Treating the caste system issue and having a good score on IMDB, I do think this one deserved the award, but Anari definitely would've too.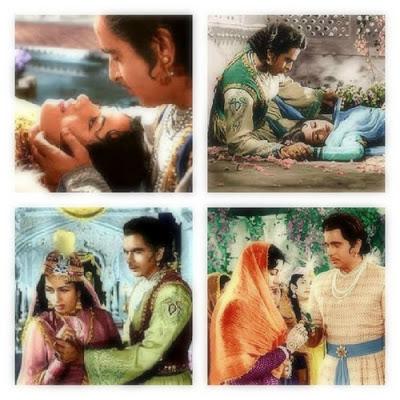 1961: Mughal-E-Azam,

IMDB: 7.9Masoom, ParakhSEEN - An exception in many ways: an old Hindi, historical over-length epic that I still somehow managed to like, nay love! How did Mother India gain an Oscar nomination and not this one?


1976: Deewaar,

IMDB: 7.7Aandhi, Amanush, Sanyasi, SholayNOT SEEN - This is one of the oldies I really need to see, but it just struck me that it won over Sholay - only the most-quoted and probably most-loved Hindi film ever.


1979: Main Tulsi Tere Aangan Ki,

IMDB: 7.1Ankhiyon Ke Jharokhon Se, Muqaddar Ka Sikandar, Shatranj Ke Khilari, TrishulNOT SEEN - Just wondering why the hell Don wasn't nominated? Not serious enough? Anyway, I'd love to see the winner - there's almost nothing to find about it online.
Sorry, but I haven't seen any 1980s Hindi films. Something I need to change soon. Except Salaam Bombay, but I don't think that counts.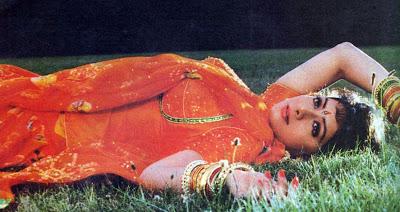 1992: Lamhe,

IMDB: 7.1Dil Hai Ki Manta Nahin, Henna, Saajan, SaudagarNOT SEEN - Yeah, I'm just racking my brain about why the jury would nominate Saudagar. Honestly, Saudagar! Saudagar! As in "Saudaaaaagaaaaaar... saudaaaagaaar", the most horrible song from this so-horrible-it-was-almost-fun movie.


1994: Hum Hain Rahi Pyar Ke,

IMDB: 7.4Aankhen, Baazigar, Damini, KhalnayakSEEN - Cute movie, although if you're not acquainted with Bollywood you'll probably hate it. It has a very special sort of humor. I was just wondering whether Darr would deserve to be nominated...


1995: Hum Aapke Hain Koun...!,

IMDB: 7.31942: A Love Story, Andaz Apna Apna, Krantiveer, MohraSEEN - I know there's a lot of split opinions on this movie and I don't want to hurt anybody's feelings but... I HATE IT...! Especially the weird "...!" It's a three hour wedding video.And as for Andaz Apna Apna, I can only shake my head in disbelief too.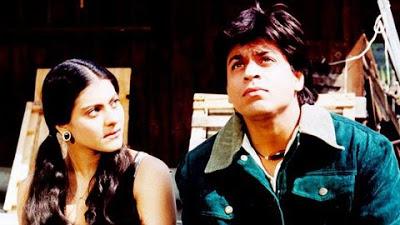 1996: Dilwale Dulhania Le Jayenge,

IMDB: 7.9Akele Hum Akele Tum, Karan Arjun, Raja, RangeelaSEEN - And then again, this is the reason why I love Indian movies. That a film like this can win all awards, hearts and theaters in one year is amazing and makes me so happy. But then again, movies like Karan Arjun shouldn't even be made. "Whadda joke".


1997: Raja Hindustani,

IMDB: 5.9Agni Sakshi, Bandit Queen, Khamoshi: The Musical, MaachisSEEN - You know, Mira Nair's Fire came out in this year. Exclamation mark. Exclamation mark.


1998: Dil To Pagal Hai,

IMDB: 6.8Border, Gupt, Pardes, VirasatSEEN - Typical Filmfare Award. Just pick the biggest movie of the last year.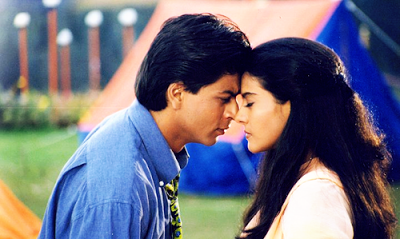 1999: Kuch Kuch Hota Hai,

IMDB: 7.4Ghulam, Pyaar Kiya To Darna Kya, Pyaar To Hona Hi Tha, SatyaSEEN - Same as the previous, although this was my favorite movie when I was a child. Of course, Dil Se should've won this.


2000: Hum Dil De Chuke Sanam,

IMDB: 7.3Biwi No. 1, Sarfarosh, Taal, VaastavSEEN - It's really hard to judge films you've seen many years ago but I guess this one wasn't so bad, except for the Hungarian "Italy".


2001: Kaho Naa... Pyaar Hai,

IMDB: 6.6Dhadkan, Josh, Mission Kashmir, MohabbateinSEEN - Well now, times were still a little 90s back then... Josh, Mohabbatein, KNPH - all these movies are quite ridiculous in a way. But they're the best I've seen from 2000s Bollywood. Except for Fiza - that one should've definitely been nominated!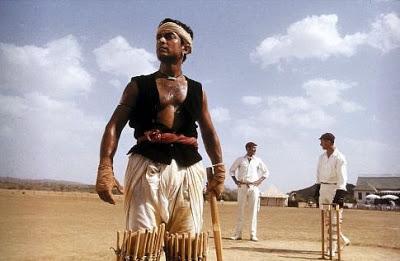 2002: Lagaan,

IMDB: 8.1Asoka, Dil Chahta Hai, Gadar: Ek Prem Katha, Kabhi Khushi Kabhie GhamSEEN - The second Indian movie to be nominated for an Oscar (if you don't count Salaam Bombay!), this one's much better than Mother India. I was very worried about the long cricket scenes, so it remained a blind spot for many years, but I finally overcame my fear of boredom last year. It was really worth it, but I wouldn't necessarily recommend the movie as an introduction to Indian cinema.


2003: Devdas,

IMDB: 7.2Company, Humraaz, Kaante, RaazSEEN - With this one it's either love or hate, and personally I love it. I think Saathiya would've deserved a nomination too though.


2004: Koi... Mil Gaya,

IMDB: 6.8Baghban, Tere Naam, Kal Ho Naa Ho, Munnabhai M.B.B.S.SEEN - So, if it was my choice I'd only nominated and let Maqbool win. The only good film I've seen of 2003 (sorry, just re-watched KHNH and realized how bad it is).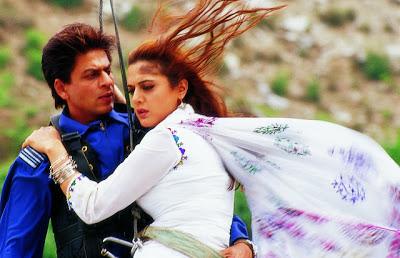 2005: Veer-Zaara,

IMDB: 7.4Dhoom, Hum Tum, Main Hoon Na, SwadesSEEN - Haven't seen this childhood favorite for a long time, but there are a lot of films from that year that would've deserved a nominate and a win much more than these. Dhoom and Hum Tum are definitely fun but they're just fast-food cinema, while Main Hoon Na and Veer-Zaara were nice masala entertainers. Films that very unfairly weren't nominated are Yuva (the best film of the year by far, in my opinion), Raincoat, Ek Hasina Thi and Chameli.


2006: Black,

IMDB: 8.1Bunty Aur Babli, No Entry, Page 3, ParineetaSEEN - I don't get it, how can they nominate the horrible No Entry beside the okay entertainer Bunty Aur Babli beside the wonderful Page 3 and Parineeta? As for Black, I don't remember much of it, but it was one of the first "serious" movies I loved. Then rather take Iqbal and Water.


2007: Rang De Basanti,

IMDB: 8.4Dhoom:2, Don, Kabhi Alvida Naa Kehna, Krrish, Lage Raho MunnabhaiSEEN - The first winner here that I absolutely and unquestionably agree with. However, the nominees make me laugh - all of them (except the last, which I haven't seen).Come on, what about Mixed Doubles, Omkara (!!!), Sarkar - even Nishabd?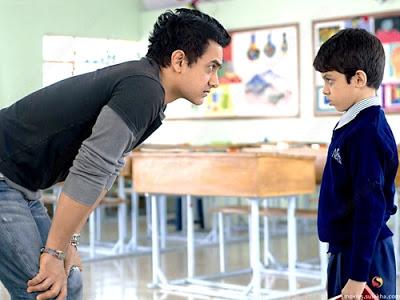 2008: Taare Zameen Par,

IMDB: 8.4Chak De! India, Guru, Jab We Met, Om Shanti OmSEEN - Wow, things really changed (or just were different) that year. I liked all of the nominees, and the winner too. Of course, I'd have loved to see No Smoking here, but it's far too controversial.


2009: Jodhaa Akbar,

IMDB: 7.4Dostana, Ghajini, Jaane Tu... Ya Jaane Na, Rab Ne Bana Di Jodi, Rock On!!SEEN - Not my favorite year, the nominees are pretty much the best I've seen from 2008. However, my favorite Bachna Ae Haseeno wasn't even nominated, same for A Wednesday!.


2010: 3 Idiots,

IMDB: 8.3Dev.D, Kaminey, Love Aaj Kal, Paa, Wake Up SidSEEN - Whatever happened to the awards here?! Two of my favorite movies ever nominated (including winner).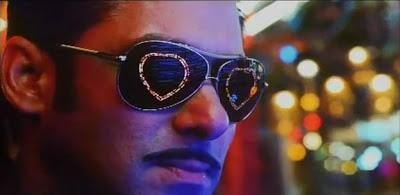 2011: Dabangg,

IMDB: 6.3Band Baaja Baaraat, My Name Is Khan, Peepli Live, UdaanSEEN - And again: whatever happened here? This one winning over films like Peepli Live and Udaan just because it was one of the most successful Indian films ever (or the?). And where the hell are Ishqiya, Karthik Calling Karthik, Once Upon a Time in Mumbaai, Raajneeti, Tere Bin Laden?


2012: Zindagi Na Milegi Dobara,

IMDB: 7.9Delhi Belly, Don 2, No One Killed Jessica, Rockstar, The Dirty PictureSEEN - Sigh, I guess they'll never learn it (although I would've probably picked the winner as best picture too, but the rest...).


2013: Barfi!,

IMDB: 8.4English Vinglish, Gangs of Wasseypur, Kahaani, Vicky DonorSEEN - I think you all know my opinion on this, it starts with F*** You, and ends with Filmfare Awards. Not that I've seen much of 2012s Bollywood, but honestly how can a movie like Gangs of Wasseypur not win every award there's to win???


I hope this hasn't been too boring for people not acquainted with Bollywood, and not too insulting for the people that may worship the Filmfare Awards.

Any winner I should watch? Agreement, disagreement?