Garden buildings are not only practical solutions for garden storage but they can create a stunning feature for your garden too. They can be extremely stylish additions to your outdoor space and here are the top 5 must-have garden storage that you will just love!
Top 5 Garden Buildings for Garden Owners
Now let's take a look at our favourites when it comes to outdoor living. There's nothing more relaxing than relaxing with a refreshing drink and paper in the summer, so here are some fantastic garden buildings to consider for your home.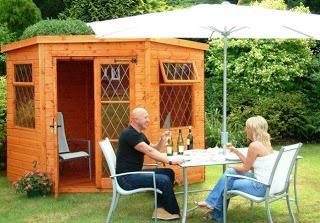 If you would like to find out more about garden building prices and design, visit 

www.jacksonsgardensupplies.co.uk

 for more details.
1. 
The Traditional Summer House 
Summer houses have been around since the 1920s if you consider the growth of orangeries back in the day. Now summer houses have become popular additions to the modern home, and who can blame us when summer houses look so pretty in the spring and summer seasons? The traditional wooden appearance and the elegant exteriors make it ideal for entertaining when you have guests.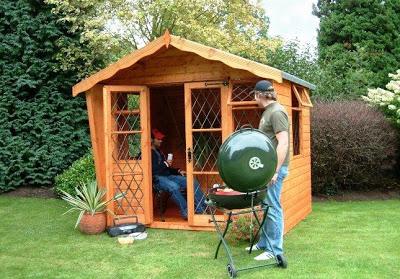 There are various options available such as log lap cladding, tanalised timber, felt roof tiles, double glazed windows, patios and various painted colours to brighten up your garden.


2. 

The Garden Room

Garden rooms are a must-have if you're looking to extend. If there's no room in your home to add another room or a new reception space, garden rooms are the perfect solution. These days, garden rooms are actually very popular for using as home office facilities. Self employed homeowners or small business owners often use a garden room as a stylish working space, with a view too.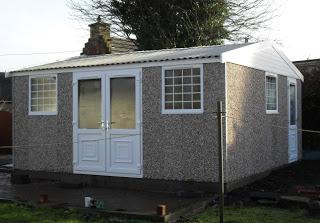 3
. 
The Playhouse
Playhouses not only look great in the garden but they can provide a storage area for your family's toys and games. If you have children, you will love your new outdoor playhouse. It can provide a safe environment for your children to keep themselves entertained and can also double up as a storage solution if you have no space in the home.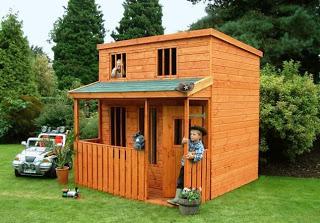 4. 
The Wooden Garage
For extra safety and a low cost alternative to a home garage, wooden garages are fantastic for storing your car. Not only does it keep your car hidden away from neighbourhood car thieves but it also creates an aesthetically pleasing look for your outdoor space. You can make more room on your driveway and also give your garden an authentic touch with a wooden building.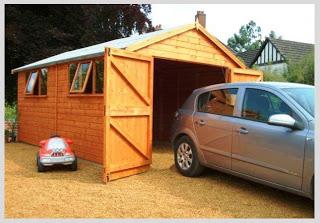 5. The Outdoor Cabin or Sun Room

Although we're not lucky enough to get constant all year round sun in Britain, we can make the most of any good weather we do have coming our way. Sun rooms are such great reception areas when family and friends are visiting. They also add an additional seating area during BBQ season and for garden parties. If you're a lover of the great outdoors, you can also create an alternative dining area.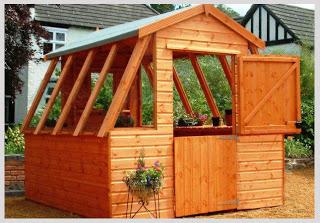 Good luck if you're looking to add a new garden building to your garden – we hope this post has been useful and please visit 
www.jacksonsgardensupplies.co.uk
 if you would like to know more.  
This article is contributed by Vickie Harrison. Vickie is a budding/beginner gardener based in the UK. In her spare time she can be found hanging out around garden centres looking for inspiration for her own small back garden that has been ruined by her big Labrador called Ernie.