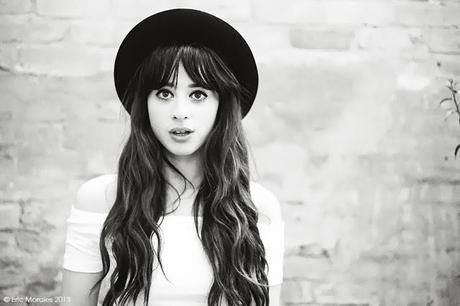 I have to begin by noting that this was an unusually superb year for pop music.  All of these songs were very special to me in one way or another over the 365 days of 2013, so it's hard to put number rankings on them.  However, in the interest of preventing total chaos, here they are in list form, in as accurate a preference order as I can muster!
1.  Zedd featuring Foxes - Clarity
A stunning, lyrically resplendent moment in dance-pop that perfectly epitomizes romantic conflict in the most eloquently lovely way imaginable.
2.  Sky Ferreira - I Blame Myself
A wise and highly intelligent explanation from the perspective of someone who goes through an ordeal and is judged for it by others.

3.  Gary Barlow - Let Me Go
Not satisfied with just being hot and brilliant, he also made this really catchy.
 My favorite track from his exemplary album
 Since I Saw You Last
 is "6th Avenue," but since that's not on Youtube, we can't go wrong with "Let Me Go."  
4.  Jessie J - Thunder
The perfect mid-tempo love song.

5. Robbie Williams - Go Gentle
Beautiful, soothing, and edifying.
6.  Miley Cyrus - Wrecking Ball
The insta-classic that defined a year in pop music.
7.  Oh Land - Cherry on Top
A shimmeringly fragile reflection on a fruitless search for happiness through material things and abstract concepts rather than human connection, which remains elusive.
8.  Matt Cardle - Not Over You
This guy continues to impress me with the quietly confident way he keeps releasing excellent albums, already three since he won X Factor U.K., and evolving into a better and better artist.  Of all the fantastic songs on Porcelain, the shamelessly helpless in love ballad "Not Over You" captured my heart the most.  
But it has to be said..."This Trouble is Ours"?  "Hit My Heart"?  OMG.  If you haven't heard this album, it's mandatory for all fans of great, deep, evocative pop.
9.  Ariana Grande and MIKA - Popular Song
Ridiculously catchy, utterly irresistible, and a wonderful blend of two very different pop artists discussing a relatable topic in an insightful, biting, humorous, yet classy way.
10.  Taylor Swift and Ed Sheeran - Everything has Changed
The song that forced me to purchase (and enjoy most of) Taylor Swift's album Red.
11.  Demi Lovato - Made in the USA
The entire Demi album was superb, but I love the sheer bubblegum perfection of this one.
12.  Katy Perry - This Moment
Again, I'm really hard-pressed to pick a favorite song from the outstanding Prism album.  This is really tied with "It Takes Two" and "Love Me," but I had to pick one.
13. The Saturdays - You Don't Have the Right
Massive ballad!  Should have been a single.
14.Ellie Goulding - Goodness Gracious
The woman can do no wrong.  Another extraordinarily addictive and witty song from Ellie.
15.  Eliza Doolittle - Let it Rain
I never met a self esteem anthem with a hook this big that I didn't adore.
16.  Charli XCX - Superlove 
One of the very best examples of 2013's disco resurgence.  
17.  Paramore - Still into You
I was never "into" Paramore previous to this, but good Lord, that's a catchy, awesome pop-rock anthem.
18.  Hunter Hayes - Somebody's Heartbreak
He's is just so adorable with his mushy, infectious country-pop love songs.  This musical subgenre makes me feel like I'm in a Hart of Dixie episode.
19.  Diana Vickers - Cinderella
Sweet and charming pop confectionary.
20.  Kelly Rowland - Gone
I know using this sample again should have crash and burned, but this is actually a terrific break-up diss.  "Your dinner's waiting down the street, and you can have it your way..."  FTW.
21.  Mutya Keisha Siobhan - Flatline
Remember when the original line-up of Sugababes formed a new group and put out a mellow, seriously cool track that reminded us how gorgeous their voices sound together?  This is that time.
22.  Bruno Mars - Treasure
Exceptionally catchy disco goodness.
23.  Fifth Harmony - Miss Moving On
These ladies made a big splash on the pop scene with an exquisitely performed and produced ode to post-break-up self-esteem.
24.  Britney Spears - Perfume
An excellently subtle and contemplative ballad from Britney.
25.  Selena Gomez - Come and Get it
Nananana, nanananana....who doesn't love it?
26. Rihanna featuring Mikky Ekko - Stay
Her most recent album was a really mixed bag, but this powerful ballad stood out among the filler.
27.  Mariah Carey - The Art of Letting Go
A little advice on life from MC...and she won't stop.
28.  Krewella - Alive
The perfect summer beach jam.
29.  Little Mix - Little Me
So relentlessly adorable...and more than a little true.
30.  Icona Pop ft Charli XCX - I Love it
So iconic that it was covered (with some lyrical adjustments, natch) by Cookie Monster himself, and for good reason.
31.  Tegan and Sara - Closer
A fabulously romantic confession wrapped in a live-for-the-moment pop anthem.
32.  Kat Graham - Power
Bonnie Bennett again proved she is the world's finest multi-tasker as she fought evil in Mystic Falls and put out a fantastic pop song to boot.
33.  Zendaya - Replay
Sly, sleek, and promising as to the future of Zendaya's musical career.
34.  Alexandra Burke - Try
A stunning ballad that explains exactly what kind of music I wish Alexandra would include on her new album.
35.  Anna Kendrick - Cups
A quiet little charmer that could not be denied.