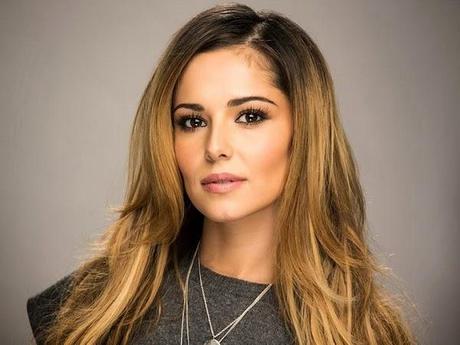 Singles:
Cheryl Cole - Crazy Stupid Love - A new Cheryl Cole single is simply an event.  I haven't been this excited about a pop music development since "Call My Name."  The reluctantly sentimental attitude of this ode to the first flush of a love resisted until the last possible moment is cute and fun, while the catchy beats and horn embellishments make for an irresistible summer jam.
The Saturdays - "What Are You Waiting For" - Speaking of summer jams!  This is a total corker and will not be stopped.  Utterly fabulous, and I love the sweet, carefree video.
Ariana Grande ft. Zedd - "Break Free" - Put two great artists together and the results are predictable: total excellence.
.
Ella Henderson - Ghost - A star is instantly born.  I love the way this song segues from classic soul style to a more darkly dreamy pop meandering, with powerful vocals and a fascinating look at a hauntingly problematic relationship.
Kylie Minogue - Crystallize - First of all, we all know that Kiss Me Once was too short.  So I cannot believe this song was not included.  It's a completely lovely, classically Kylie romp awash with sweet encouragement (when Kylie tells me everything will be alright, I believe her), and is actually better than a few of the songs that did make the album (I'd have traded "Mr. President" for this in a heartbeat).  
Pixie Lott - Lay Me Down - Pixie's contemplative retro approach on this new album doesn't pander to bubblegum simplicity, and I admire her commitment to this theme.  
Nicole Scherzinger - Your Love - Delightful bubbly summer fare much of the ilk of "Right There," which can only be good.
Ed Sheeran - Don't, One, Sing - These songs tick off all of your Ed Sheeran needs, from bitter to longing to merry.  He zips along on a continuous stream of clever lyrics that can pierce the heart or conscience, or uplift the soul with perfect ease.
Neon Jungle - Trouble, Welcome to the Jungle, Louder, Braveheart - These ladies intrigue me with what they've done so far.  It's a bit chaotic, but I think they're basically onto something with their edgy vibe and awesome harmonies.  I look forward to seeing more from them.
.
E.P.'s and albums:
Florrie - Sirens - "He says the seashells, you say no."  What does that even mean?  Who knows, but the lyric occupies the majority of the song "Seashells," lapsing gorgeously into an escapist "everybody, everybody, everybody let go."  This opening track is perfect quirky fun, and the deeper moments of "I Wanna Control Myself" or the dive into danger represented by "Freefalling" add up to a simple wish that the EP was in fact a whole album.
Robyn / Royksopp - Do it Again - Take what I was just saying about wishing there were more songs on the Florrie EP and apply it to this short play as well.  Robyn is always impeccably brilliant, and this thoughtful, slow-burning collaboration with Royksopp is no exception.  "Monument" ponders legacy while "Do it Again" jumps into a recurring, crash-and-burn relationship with both eyes wide open and exuberance fueling the experience.  And "Every Little Thing," with its exceedingly romantic confession, might be the best of the three non-instrumental-only tracks.  But it is hard to choose a favorite!
Cher Lloyd - Sorry I'm Late - I don't so much mind the long wait between albums as I do the shortness of this marvelous set of songs.  Still, that's a minor caveat and the pop fun is plentiful here, from the winking bad girl apology of "Just be Mine" to the happily unapologetic bad girl anthem "Dirty Love."  The ballad "Sirens" shows a deeper side to her as an artist, one I'd like to see her explore more in the future.  The contemplative "Human" and bravely romantic "Bind Your Love" are further highlights, while the frankly annoyed "I Wish" is a bubblegum instaclassik.
Ronika - Selectadisc - This fabulous British songstress' taste for everything that was blearily, searchingly, resiliently hopeful within the musical genre of 80's disco-pop shines through on her debut album.  This is nowhere more evident than on the epic "Search Siren," or the dance floor scorcher "Forget Yourself," with its anthemic shouts of "wake up, wake up, wake up!"
Jennifer Lopez - AKA - I actually prefer this greatly over Love?, the previous J.Lo album, which was a bit on the generic side.  Here, the title track kicks proceedings off with a  cutting, believably bitter and strong bye-bye to a trifling ex.  The single "First Love" is a charmingly sunny romp, while "Never Satisfied" is a memorably sultry track with a terrific vocal performance that reminds us what Lopez can do when she's not being buried under unnecessarily busy production.  "Acting Like That" features Iggy Azalea, and if you assumed that automatically means it's fantastic, you are correct.    Almost the whole album is thoroughly listenable and flows smoothy - just skip past the deeply unfortunate "Booty" and you're all set.  The bonus tracks on the deluxe edition, from the confident "Expertease" to the "Jenny from the Block" sequel "Same Girl," are well worth the upgrade.
Queen of Hearts - Cocoon - Drifting hazily on dreamy, ponderous, yearning vocals and lovely 80's-recalling beats, Queen of Heart's long-awaited debut album is as satisfying as the singles preceding it suggested.  Of particular note are the love-shy "Secret" (perfectly encapsulating romantic stress with the lyric "I'm scared to love you if you feel the same") and the wandering, questioning, philosophical reverie "ColourBlind."
Foxes - Glorious - Anyone drawn into the spell cast by the pretty-yet-tough singles "Youth," "Echo," and "Holding onto Heaven" will be equally mesmerized by the rest of this eloquent album where the theme essentially lingers on grace under pressure.  The acoustic version of hit song "Clarity" is, if it's even possible, even more gorgeous and heartbreakingly hopeful than the original version.