Whenever a man/boy/guy/gentleman/dude/douche offers to buy me something, there is always a little voice in the back of my mind that asks, "What will he require in return for this?"
Depending on how well I know the person and what the size of the gesture means to him, I will deduce an appropriate response.
For example, if a poor actor friend offers to take me to a fancy dinner, then I will take that as a grand gesture. On the flip side, if a super wealthy man offers to give me jewels and buy me designer clothes, I will take this as a medium, not-so-serious gesture and if a middle-class guy offers to get me Yogurtland, I will take this as a small gesture. (Offers are real and not fabricated.) Also, a good friend or coworker may not be thinking "SEX" if he buys me some drinks during a night out, but a stranger most likely will be. All of these factors influence my decisions.
Regardless, and I think I speak for most women, the following list are 10 things that women have the hardest time saying "No" to:
10. Would you like some cheesecake? My treat.
9. Would you like to skip the line and enter [insert venue name]  for free?
8. Would you like another skinny-girl margarita?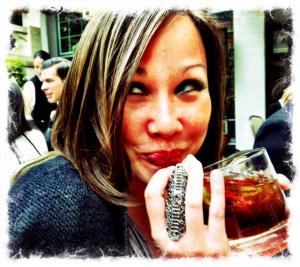 7. Would you like to go shopping and take my credit card?
6. Would you like me to talk about why all of the other girls around are not as pretty as you are?
5. Would you like some more bread? You are too skinny.
4. Would you like to watch a Ryan Gosling movie?
3. May I Instagram this photo of you and your friends?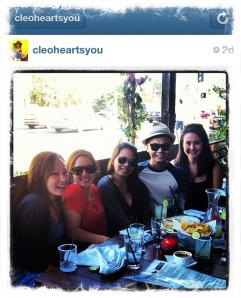 2. Would you like to see other people while I patiently wait for you and only you?
1. May I please go down on you? ;)
Be careful of men that abuse our weaknesses! But giving in every once in awhile can be oh so much fun.
Have a playful weekend,
Cleo