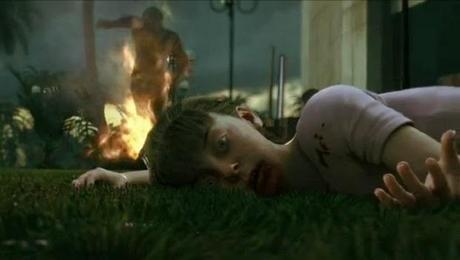 What can be more fun than playing a zombie game? Zombies provide entertainment for a variety of things such as video games, movies and books. One of my personal favorite movies is 28 Weeks Later and Shaun of the Dead.
Zombie games such as Dead Rising and the Left 4 Dead series continue to provide a lot of entertainment to Zombie game fans.
Let's now take the time to go over the top 10 zombie favorites between movies, books and games.
1.
Night of the Living Dead Trilogy (film)
Night of the Living Dead trilogy is a series based on a total of six zombie horror films. George A. Romero directed the films. In 2010 Survival of the Dead was released. The film that has the highest ratings in the series according to Rotten Tomatoes is the first film Night of the Living Dead.
2.
Evil Dead 2: Dead By Dawn (film)
Evil Dead 2 is a American Comedy Horror that was released back in 1987 and was directed by Sam Raimi. Evil Dead was released back in 1981. It was a success in the U.S. Box office and up to around 2006 the films gross was around $10.9 million.
3.
Dead Rising (2005 Game)
If you get scared easily then this 2005 zombie game might not be for you. Here's your chance to wonder freely in the mall and kill all of the zombies in the mall. You will also encounter a lot of psychopaths in the game which makes it even more fun.
4.
Left 4 Dead (2008 Game)
This zombie game in 2008 is a first person shooter and it is gearing towards being a multiplayer plus co-op game playing. There are many zombies featured in this movie and have 50 foot long tongues. You can also control the other zombies once you put yourself in multiplayer mode.
5.
Resident Evil 2 (1997 Game)
Resident Evil 2 is a slow walk thru game and you go around the backdrops which are pre-rendered and then you try to conserve as much ammo that you can so that way you can defend yourself when the zombies come after to kill you.
6.
Shaun of the Dead (2004 British Zombie Comedy Film)
In the UK and in the US Shaun Of The Dead was both a commercial and critical success. Rotten tomatoes gave it a high approval rating of 91% percent. In the movie Shaun (Simon Pegg) is trying to attempt and deal with things going on with his mother, stepfather and girlfriend. He has all of this happening and then suddenly he has to deal with an apocalyptic uprising with zombies.
7.
Stubbs the Zombie Rebel Without a Pulse (2005 Game)
Stubbs the Zombie is actually now a light hearted game on zombie armageddon. You walk around playing Stubbs and can convert humans near you to join the cause.
8.
28 Days Later & 28 Weeks Later (2002 & 2007 British zombie horror film)
I think you can see why this was listed as number 8 on the list. This series was directed by Danny Boyle. This is one zombie movie that actually had a fantastic sequel with it. A lot of sequels in movies just don't make it and more so with zombies but if you haven't watched the sequel yet then you should.
9.
Warm Bodies (2013 American Romantic Zombie Comedy)
Warm Bodies is one of the newer zombie comedies. It's got a mix of everything in it from action, suspense to romance. This is one zombie movie that all ages will enjoy. It's based on the Isaac Marion novel Of The Same Name.
10.
World War Z (2006 Zombie Book)
If you want to read a good zombie novel then make sure you check out this book. It's very popular and has many twists in the book.
Conclusion
Rather you are into zombie games, zombie books, or zombie movies you will usually find that they are packed with lots of action and fun.
Author Bio:
Writer is a Zombie Fan
Blogging marketer
Expert. He has a snake (as a pet). According to him, feeder mice is the best food for them.