Two of my favorite places: theatres and cafes. This week I went to see Headlong's production of Chekhov's 'The Seagull' at Northern Stage and I also popped into the brand-spanking-new cafe that has just opened up in Tynemouth.
The Seagull was interesting. I haven't read the play– though I know it's a classic, so that's pretty poor for a young actor– but I thoroughly enjoyed the performance, even if it did take me a while to buy into it. I was expecting the classical-esque musings of Anton Chekhov but was greeted with a culmination of classical and (mostly) modern language; from what I saw, I enjoyed the play and understood it well but I am looking forward to reading the original text.
One of the best things about the production for me was the set. The multi-purpose seesaw was very imaginative and well used, as was the concrete-looking backdrop– especially when water was used to paint scenery on it (after the water had evaporated a new picture would be painted/sprayed on for the next scene).
A little warning to those wanting to see the production though: it contains adult content, bad language, nudity and smoking (with real cigarettes to my surprise). But don't let this put you off! Unless you're under 16, have asthma/other breathing related problem or you have sensitive eyes and ears... It's an unusual performance with a lot of character and a good bunch of actors.
As for this new cafe in Tynemouth, well, I am quite impressed. Dil & the Bear is trendy and modern with that wonderful shabby-chic feel and the food looks great! The berry smoothy I had was nice, but maybe a little over-priced (for a student, anyway) and my pappa's vanilla late was definitely up to our standards. According to him his cake was 'good', but he wolfed it down that quickly I couldn't decide for myself.... Kidding! I had a lick of the icing and it tasted pretty delish.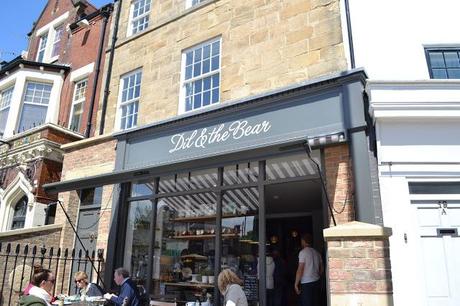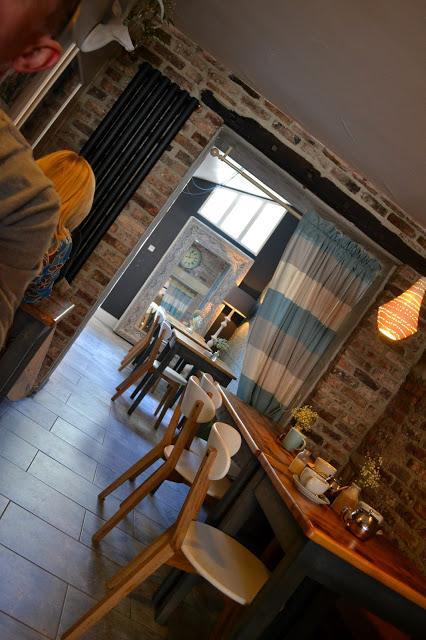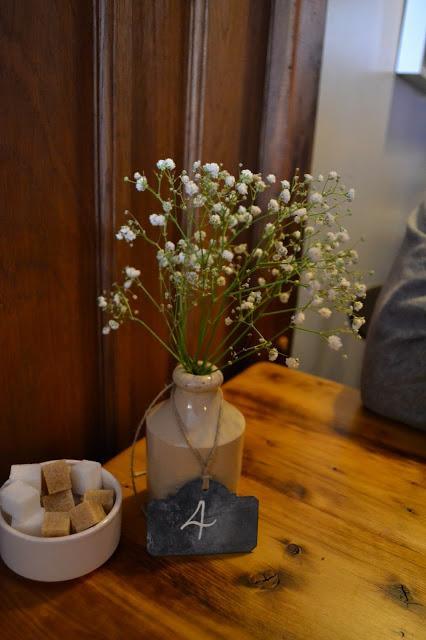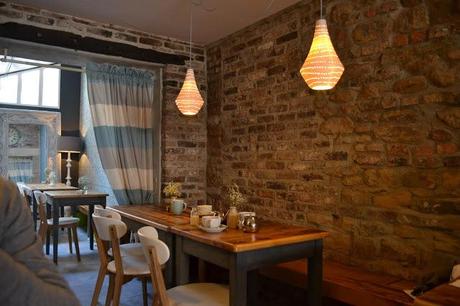 All in all, friendly staff, great decor and good coffee and cake. I will be trying a more substantial meal when I can afford to fork out £10 for lunch. Oh the joys of being a student.