On Sunday it was my Ma & Pa's 007th Wedding Anniversary. The cuties. '007th' I hear you question? Ian is the absolute spitting dab of Daniel Craig. Like it's scary sometimes and it means I can't watch Daniel Craig in any sort of 'steamy' scene ever, because that sort of imagery just isn't nice.
So back to Sunday.
The card-exchanging happened, the lovely breakfast was eaten (even though I'm pretty sure we were still stuffed from brunch at the Butterfly Cabinet the day before) and then 007 had a surprise for us...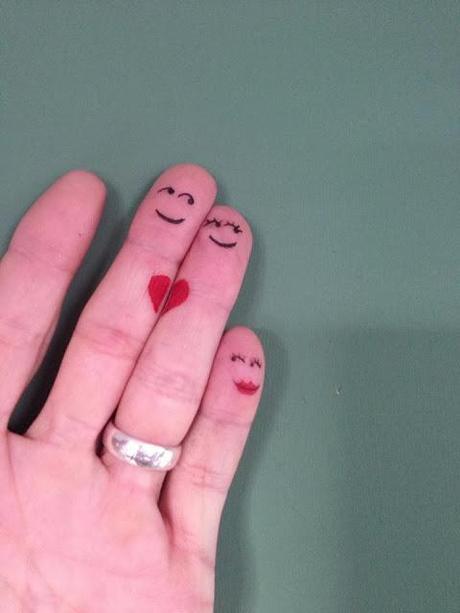 And no, that's not pen. Crazy, sweet and permanent, all in one gesture. Can't say happy anniversary better than that can you?
We and our new inky counterparts had a lovely lazy day before getting our glam on and going to Tynemouth for some food! Still full from brunch the day before now Jensen? Uh... brunch? What brunch? Yeah that's what I thought.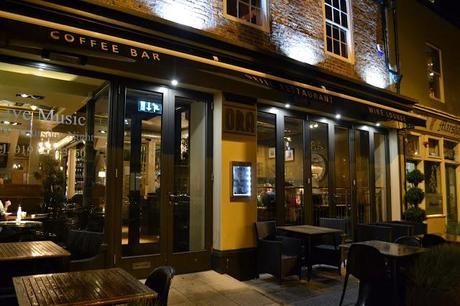 Zis is Ora, yet another of the splendid little eateries in our favorite little village. It can be a bit quiet upstairs and the atmosphere– in my opinion– is never as good up there so try and get along early to grab a table downstairs.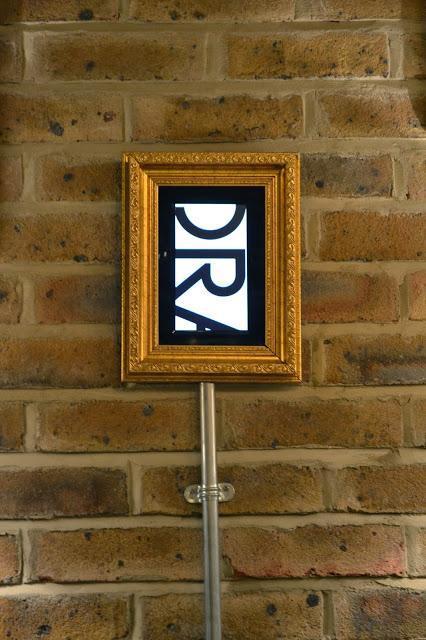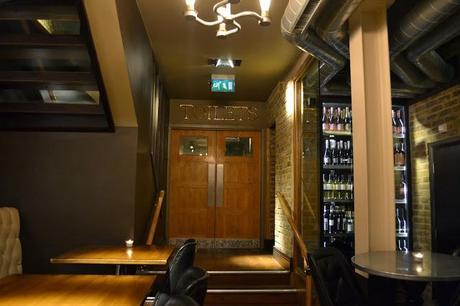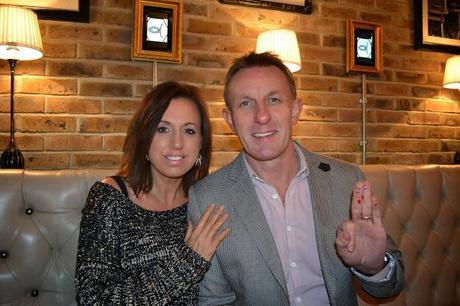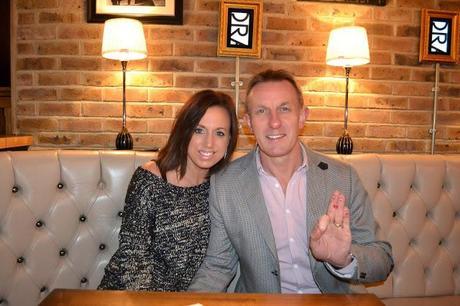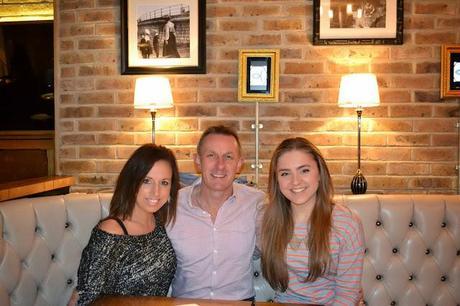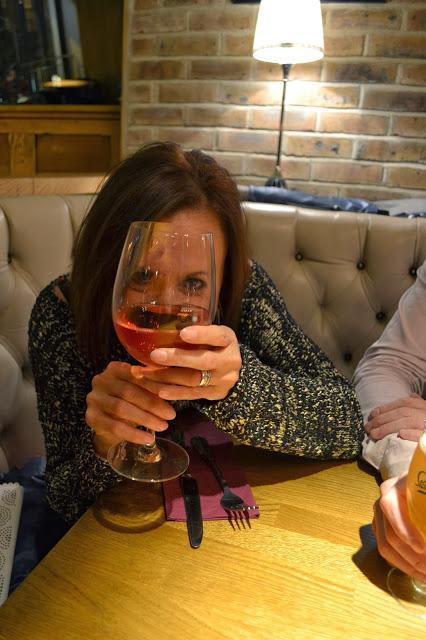 We grabbed an empty spot, ordered and caught up with an actor-friend of mine, promised to go see her in panto this Christmas (note to self: BOOK THE TICKETS) and then moved to a comfy booth as slickly and smoothly as we possibly could without making it too obvious that we were being those awkward people who can't just stay sat on the table they've chosen.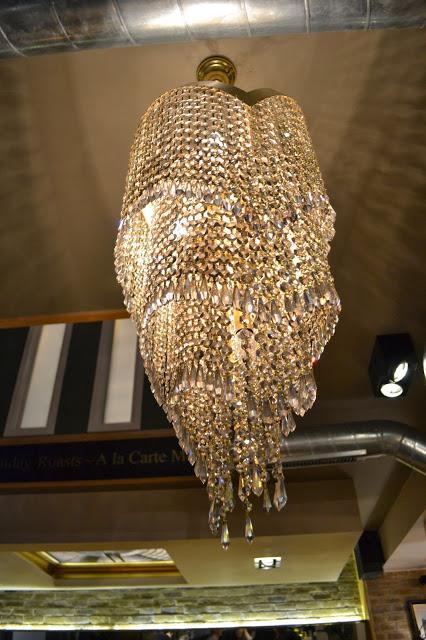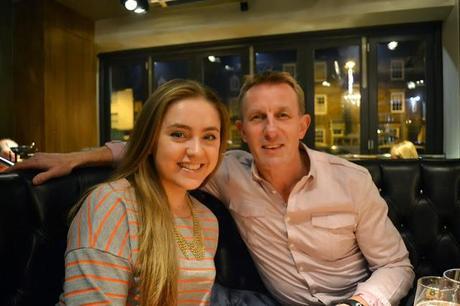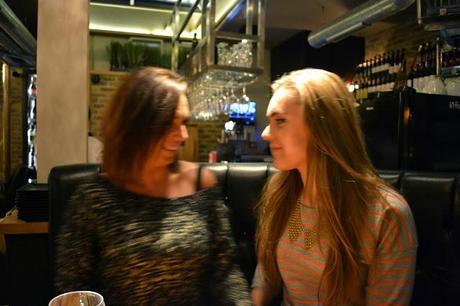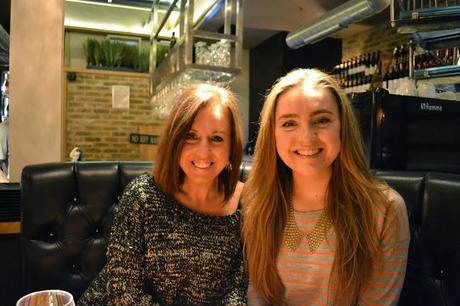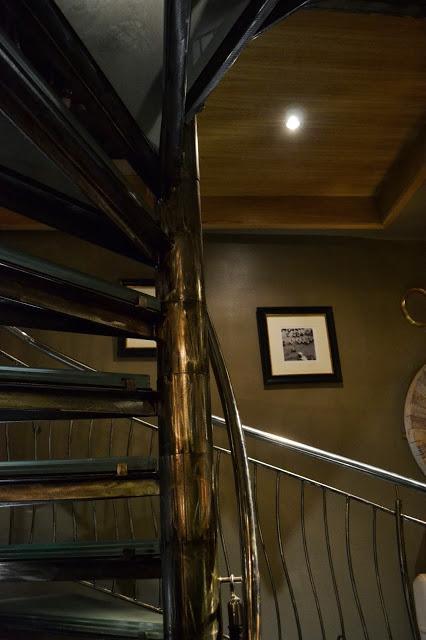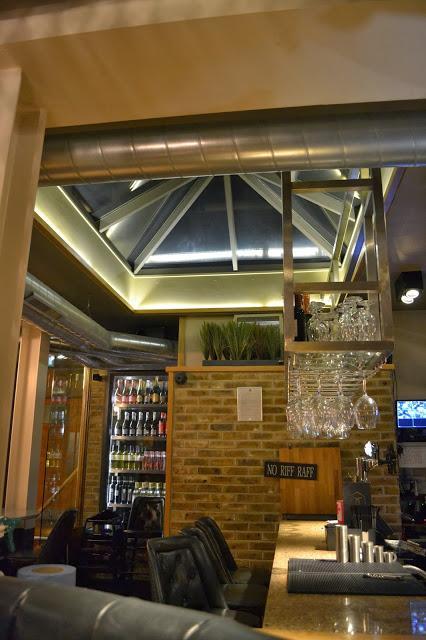 With our own private chandelier, the booth was worth it, although my poor short legs couldn't reach the floor, even in heels. 5ft 2 3/4 isn't that short is it? Oh it is? Right.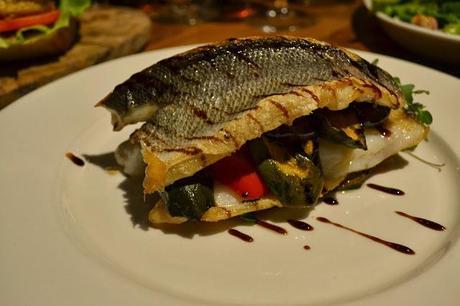 I ordered the Sea Bass with roasted veggies – super light and full of flavour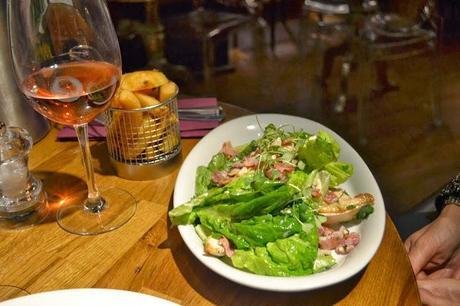 Mama opted for the Caesar salad with some twice cooked chips – the anchovies didn't exactly tickle her tastebuds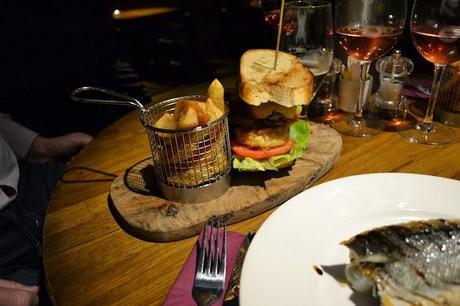 And Papa gave us secret food envy with his Ora burger – a little hard to handle but it's well worth the fight.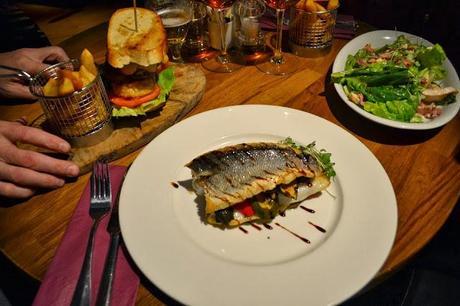 Before I could say "let's take a picture" the deserts were gone. I of course had no part in that whatsoever. But I have to say, they weren't up to their usual standards – not that I had any 'of course'.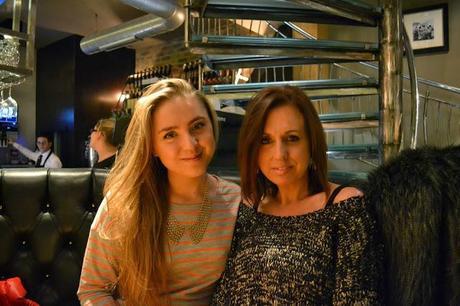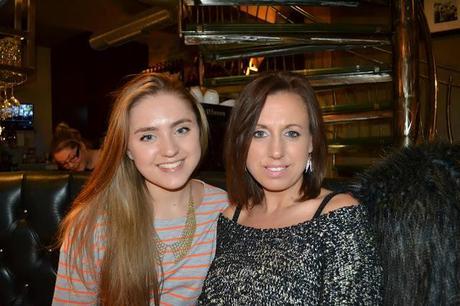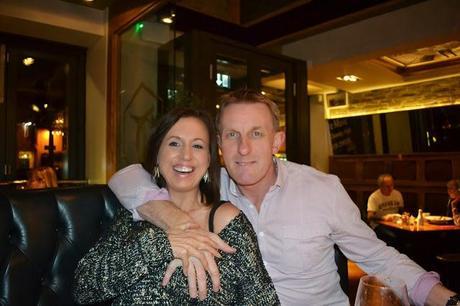 And what night can be spent in Tynemouth without going to Allard's I ask you? None when the Sno-Jens are in town. Uh, I mean village.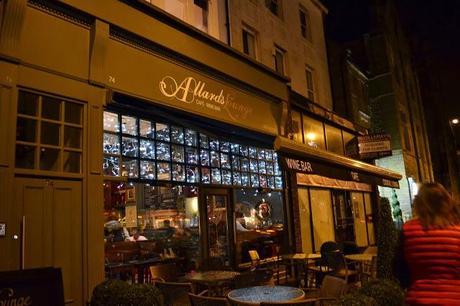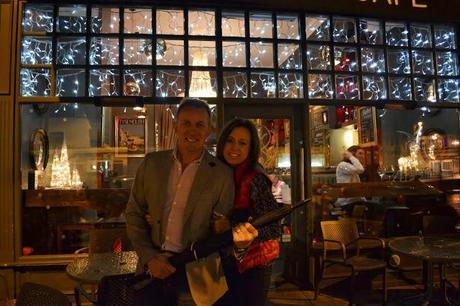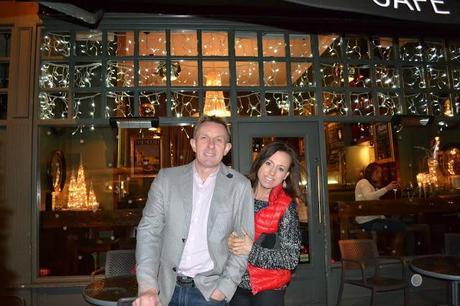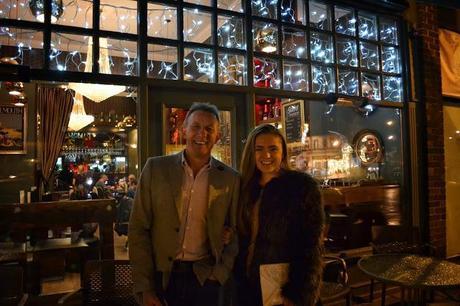 Ladies and Gents, meet my wookie, aka faux fur navy blue coat that I'm completely in love with that has been hidden away in my closet for a good two years. Good things come to those who wait! Apart from my grey/neon long sleeve top which is brand spanking new from H&M (not available online it appears) and my old faithful BCBG neon/snakeskin heels (from Mama's Day).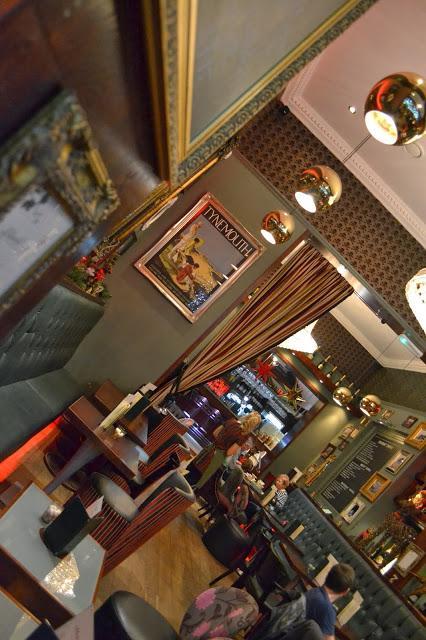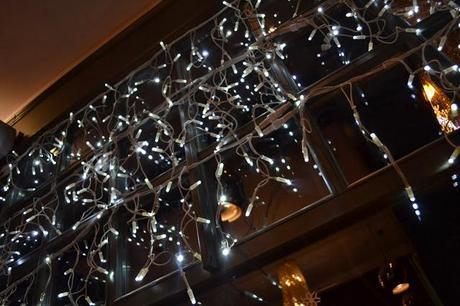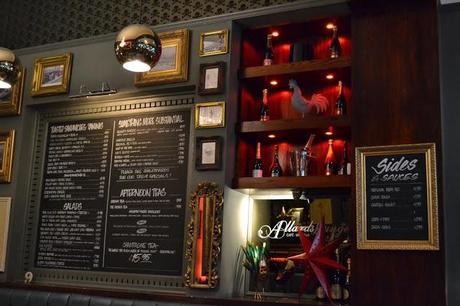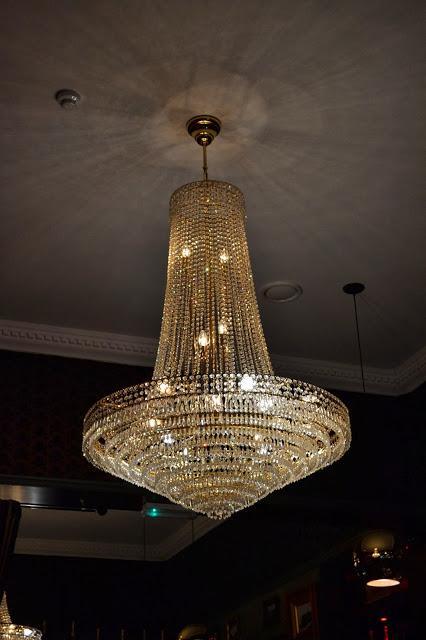 We do have a thing for chandeliers....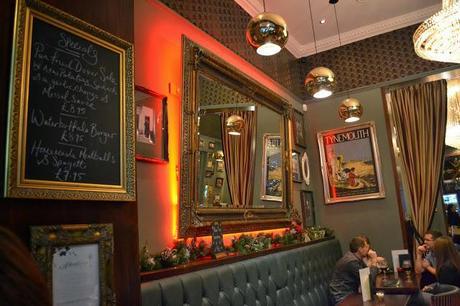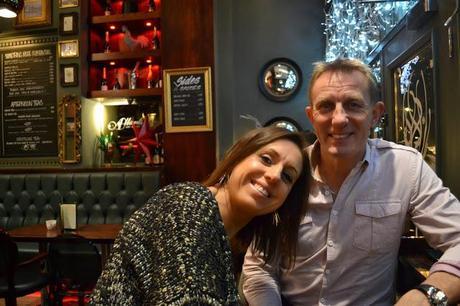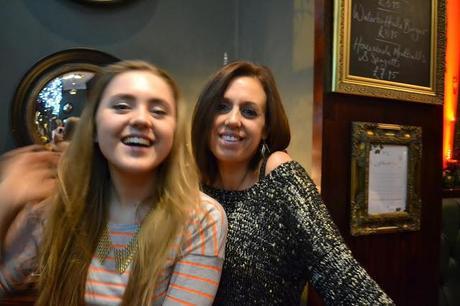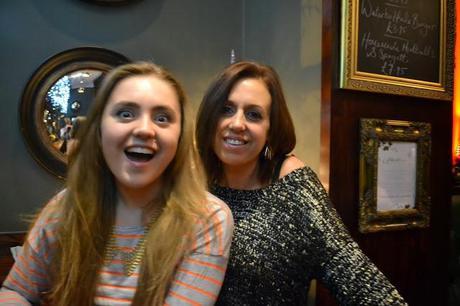 Tipsy? We weren't tipsy...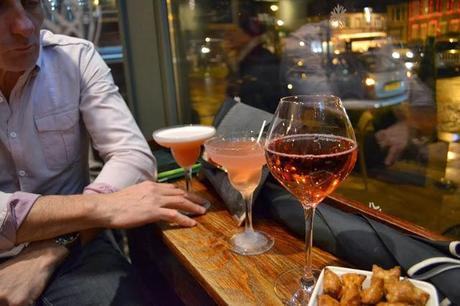 One Madagascan Martini for Ian, a Drumstick Martini (yes, with a drumstick) pour moi and a glass of pink for Angie with a side of peanut butter pretzels. De-lish.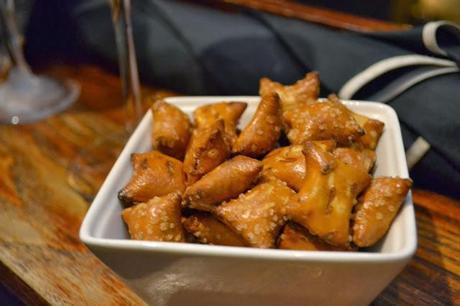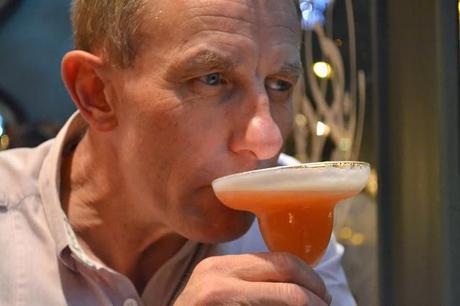 Ian's request for a 'manly glass' was very much taken on board.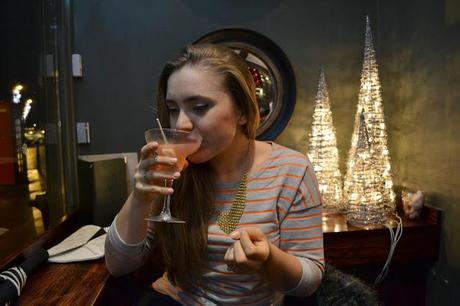 Saving the drumstick for laters.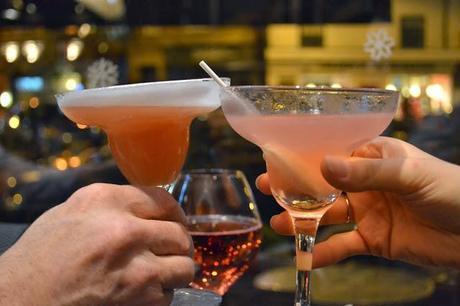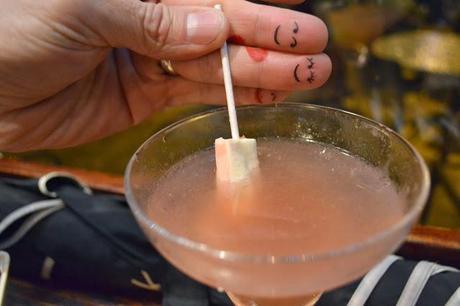 A really sweet day finished off with some even sweeter cocktails. Happy 7th Anniversary guys. Luv yas.
P.S. I'M MOVING TO WORDPRESS SOON. So if you happen to be one of the lovely people who flicker their eyes over The Northerner, it's going to be having a bit of a face lift, shift around and new URL. Keep your eyes peeled!