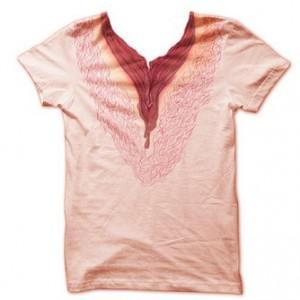 Photo courtesy of Dougmham.com
According to the site Dougham.com "The most beautiful thing a parent can ever witness is the birth of their child. Why not re-enact this amazing moment for your mom and dad over and over and over again?"
Well, because it's gross.
Seriously, don't parents videotape this moment making this "puke in my mouth a bit" shirt unnecessary?
If you haven't figured out what is going on here, that right there, folks, is a the depiction of a huge va-jay-jay.  And the neck, well that is where your head will be popping out…just like you did when your mom birthed you.  
Here's a close up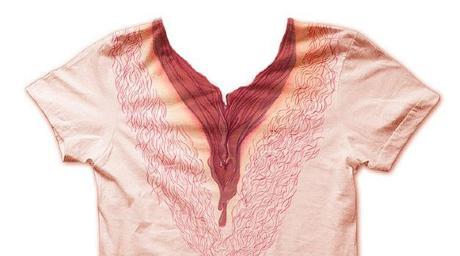 Ewwwwww!
Need to see it in action?  Well here you go.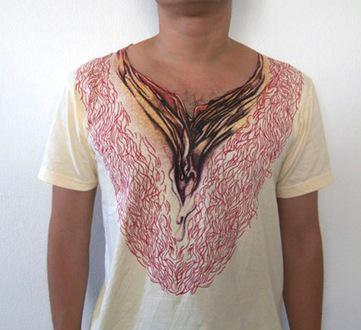 There are no words.