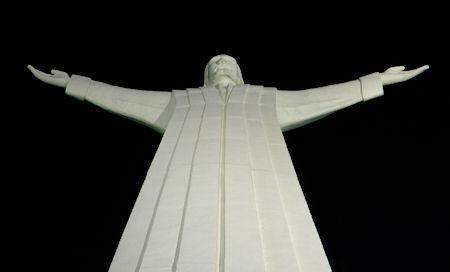 image credit: MarceRodz cc
Probably the most famous statue of Jesus on the planet, known for both size and location, is the statue of Jesus Christ in Rio de Janeiro, Brazil. You would be forgiven for thinking that this was the largest statue of Jesus in the world too - yet you would be mistaken.
The Jesus who towers above the Corcovado mountain overlooking Rio is only the fourth largest statue of Christ on Earth. Take a look at some of the others - they get bigger as you go along.