Excuse me for the rather shabby shot of the book cover in my featured image. The thing is, when one so deeply invests in second-hand books, it's very difficult to take a good shot of it - without having something else in the frame to prettify it up. In this case, my bag #booksandbags.
Anyway, enough rambling, and let's get on with a short and concise review of the book, shall we? In this case, directly contrary to the style of the book - long and rambling.
Not that there's anything wrong with long, rambly books. In fact, in the right mood, I rather adore them.
Book Synopsis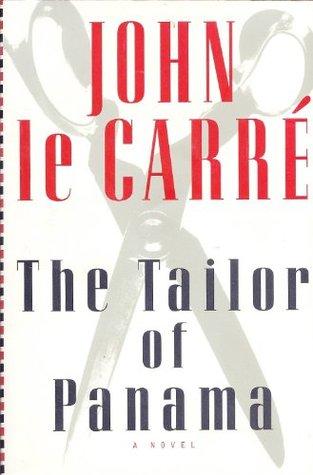 This book is a satire on the traditional spy thriller, and in many ways very different from LeCarré's other books.
Panama in the late 1990s just before the handoff of the Panama Canal from the US to the local Panama government. The scene is a hotbed of drugs, suspicion, and corruption.
Harry Pendel is a tailor to the rich, famous, and influential. However, he has a dirty secret. Far from being a Savile Row tailor as he claims to be, he is actually an ex-convict who learned tailoring in prison. When a British Secret Service agent (Andy Osnard) comes to know his secret, he blackmails him into spying for the British Government.
What happens next is a hilarious saga of deception, and lies. In a spot, and without any real intelligence, Henry Pendel proceeds to concoct a tale about 'the silent opposition' of local liberals, and a non-existent clandestine scheme to sell the Panama Canal to a Chinese, French and Japanese consortium.
His tales excite the British Government enough to take a hand in the local proceedings, which is when the comedy brilliantly veers into the tragic.
My Review
Is it possible to write an entire book solely based on one man's bullshit? It seems so, because John LeCarré has managed this feat beautifully.
When I read a LeCarré book, I go in prepared for a longish reading experience. His books on the first read seem slow, sometimes dull. But his character descriptions and scene settings are excellent.
Here he describes the crooked and greedy British spy, Osnard:
He had no craft or qualification, no proven skills outside the golf course and the bedroom. What he understood best was English rot, and what he needed was a decaying English institution that would restore to him what other decaying institutions had taken away. His first thought was Fleet Street. He was semi-literate and unfettered by principle. He had scores to settle. On the face of it he was perfectly cut out to join the new rich media class.
However, I"ll be honest. Don't go into his books thinking you"ll get a thrilling spy saga. Far from the case. In actuality, his books are more on the introspective side, creating a bit of a distance between the action, the protagonist, and the reader. I found this particularly a problem with The Tailor of Panama. In addition, the book segues between past and present without any warning whatsoever, making it difficult to follow along.
Another issue that I faced was a personal one. I have little to no knowledge of Panama and its history, so when I was abruptly dropped into this world, I really struggled with understanding the background. This book assumes that the reader has a sound knowledge of the geo-political situation in Panama in the 1990s, and if you don't know much about this subject, I strongly suggest doing some preliminary reading before you start with this book. Just this excellent Wikipedia article on the US invasion of Panama should be enough to give you an idea of what's happening in the book.
Once I got past the hurdles of the slow writing, and my bewilderment over some of the plot points, I found myself really enjoying this book, and LeCarré's sly humor very much. The satire of a tailor being able to control the destiny of his country through his wild stories, and the even crazier behavior of the British Government trying to regain their lost glories through their control of Pendel was masterfully funny. It also hit a little close to home. Throughout this book, I found myself comparing the imaginary left-wing conspiracy in the book to Iraq's imaginary weapons of mass destruction, which kicked off the Iraq-US war.
Maybe the satire in this book is not very far off from reality after all.
You can also buy a copy of this book from Amazon.
About the Movie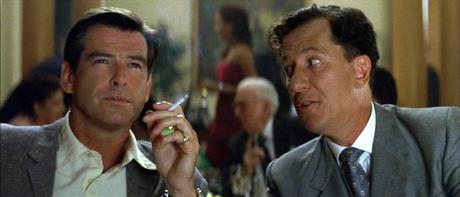 While googling for links to a copy of the book, I found out there's a movie on this book starring Pierce Brosnan as Andy Osnard. Having a Bond hero play the role of a corrupt British spy seems like very interesting casting, and I'm pretty curious to now see the movie.
Have you read the book, or seen the movie? What did you think? What do you think of LeCarré's books in general?