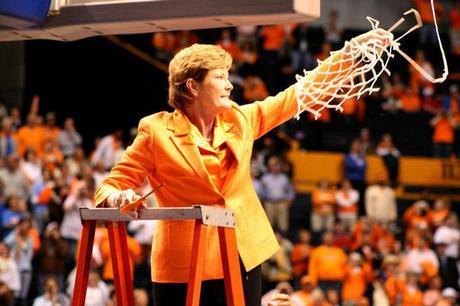 Yesterday, shortly before 2:00 p.m., I thought that I was losing my mind.  I haven't slept well lately because I have been sick, and I felt sort of woozy all day.  So when my desk started shaking and our diplomas began banging against the walls, I assumed that: 1) there was crazy construction happening on the floor below us, 2) there was some sort of explosion underground on the subway, OR 3) I was simply imagining it and reaching a new level of exhaustion.  All three were genuine possibilities in my mind.  As I drafted affidavits on my computer, I looked up at the rest of my office and quizzically asked, "Ummmm, does anyone else feel…I don't know, like things are sort of shaking?" At that point, my boss looked at the walls and yelled "Earthquake!" and sprinted out of the office.  I am sure that I looked at him like he was insane.  Confused, I just went with it. Our water cooler was swaying and sloshing around ominously, as I ran past it.  I grabbed my bag, carried his dog under my arm like a football, and hauled ass down the stairs.  Thankfully, we are only on the third floor.  When I got outside, most of our building had already evacuated and everyone was buzzing about what we had just felt; I still did not believe that it was an earthquake. There is a fire station a few doors down, so we walked over there and asked a super hot fireman (good god, I wanted to be stuck with him in case of aftershocks) what the hell was going on. Sure enough, he told us that they were just informed of seismic activity and the trembling was indeed an earthquake.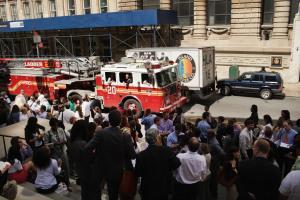 Of everything that I had considered, an earthquake did not seem like a credible explanation.  We are New Yorkers for god's sake! We usually (and unfortunately) deal in blizzards and terrorist attacks and constant construction and...well, just about everything except earthquakes.  We waited outside our building, marveling at what we had just experienced.  I kept expecting the tremors to resume, for a giant crack to appear in the street, or for the sidewalk to buckle beneath us.  But nothing else happened and we returned to work a whole ten minutes later.  So it was a rather anticlimactic earthquake, which I guess is a good thing.  And yesterday's natural disaster in New York City was nothing compared to the one that Coach Pat Summitt was hit with in Tennessee. 
Yesterday, Pat Summitt released the news that she has been diagnosed with early onset of dementia, or the beginning of Alzheimer's Disease.  Summitt is a legend, a woman literally in a league of her own.  She has won more than 1,000 games for the Tennessee Lady Volunteers, eight national championships, and an Olympic gold medal.  She has changed the lives of and inspired millions of women around the country, myself included.  Before I moved to North Carolina in high school and dropped basketball, I used to dream about playing for Pat Summitt in college.  She was tough, disciplined, experienced, and above all else, a winner.  I'd get lost in Sports Illustrated articles about her, mesmerized by the way that she completely dominated her sport.  And I knew that she would make me a better player if I ever got the opportunity to be taught by her.  Like Coach K or Joe Paterno or Bobby Knight, there are certain coaches that are more than just leaders of an athletic team – they have the ability to influence all aspects of a teenager's life.  And for any young female basketball player, Pat Summitt was the pinnacle of what you strive for in the future.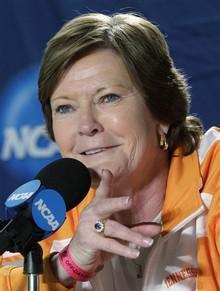 My heart now breaks for the "Wizard of Knoxville," Coach Summitt's lovable nickname in homage to the great John Wooden.  But she told the Knoxville News-Sentinel that "There's not going to be any pity party and I'll make sure of that."  Her trademark fire and competitive spirit may be greater weapons against Alzheimer's than any treatment or medication doctors can prescribe her.  Yesterday, while I inanely thought that I was losing my mind, Pat Summitt found out that she actually is.  She said in a press conference that she had experienced months of "erratic behavior" before being diagnosed by the Mayo Clinic in May 2011.  Can anything be worse than this?  Here is a woman with a lifetime of memories – experiences that many of us can only dream about – and these memories will now fade and fray until they are only frustrating tidbits of a forgotten past.  She deserves, at the very least, the ability to recall the incredible accomplishments she has achieved; the opportunity to remember what it is like to be admired and revered by millions of people.   At only 22-years-old, she took the head coaching job at Tennessee that no one else wanted and accomplished more than anyone else has in history with it.  I have no doubt that she will make the most of this incredibly sad situation, too.  No matter what happens, regardless if Coach Summitt's brilliant memories ever cloud, I can promise her that we will never ever forget the unbelievable life she leads. 
Coach Summitt is only 59-years-old, too young to battle Alzheimer's.  It is the first adversary that she has ever faced with an undefeated record.  And although medical experts work every day to find a cure, no one has ever beaten this debilitating disease.  I only hope that Coach Summitt can one day add this to her list of unworthy opponents, another loser who unsuccessfully tried to take her down.