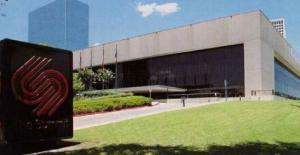 The Summit later became known as the Compaq Center in the 90's. It's now home to Joel Osteen Ministries, better known as Lakewood Church.
Today I stumbled across an old Stevie Nicks video called Whole Lotta Trouble. I remembered reading about how the concert video was filmed – more specifically its location. It was filmed in Houston, which is the home of the Wild Heart. More specifically, the Summit – the fomer home of the Houston Rockets. As a result, I thought of the 2 concerts that were held there in which I and my parents attended: Handel's Young Messiah in 1992 and Handel's Young Messiah Farewell Tour in 1995. Both were major tours within Contemporary Christian music at the time and boasted a "who's who" of artists at the top of the CCM charts: Steven Curtis Chapman, Twila Paris, Sandi Patti, First Call, Point of Grace, Christian metal band White Heart, the list goes on and on.
The Summit was to performance/sports venues in Houston what Madison Square Garden is to New York City. Though yes, we do have the Toyota Center (which is the current home of the Rockets), but as a music lover who resides in this great town I keep wondering why do we keep getting rid of our historic musical venues? Let me ask you this: what would New York City be without Madison Square Garden? What would Los Angeles be without the Staples Center?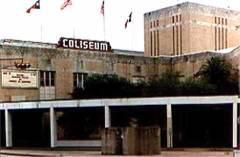 The Sam Houston Coliseum hosted numerous musical legends such as the Beatles, Jimi Hendrix, Van Halen just to name a few.
Unlike San Francisco, Houston has a nasty habit of getting rid of historical buildings: the Sam Houston Coliseum, the Music Hall. Okay maybe they didn't have landmark status, but considering some of the acts that walked onto their stages: the Beatles, Jimi Hendrix, Paul McCartney just to name a few – these venues deserved that status. However, they are all demolished now or turned into a megachurch. Could we not make the needed changes to these places to cater to Houstonian music lovers? Where there's a will, there's a way!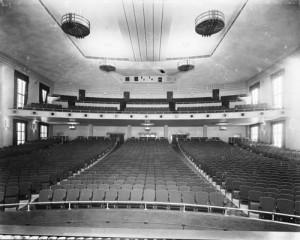 The interior of the Music Hall. Isn't It beautiful?
All we have now is the Toyota Center, Minute Maid Park, Reliant Arena, H-Town Arena Theater, Verizon Wireless Theater, Cynthia Woods Mitchell Pavillion, and the House of Blues. Though these are great venues, they somehow don't measure up to their predecessors. Essentially what we need in Houston is our own version of places like the Fillmore.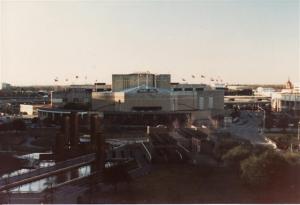 The Music Hall in its heydey