It's been a busy couple of weeks at Plantedd. I wrote a piece for the Guardian website, picking six New Zealand plants for UK gardens and I found out that Plantedd are one of the five finalists for the Enterprise Challenge business competition.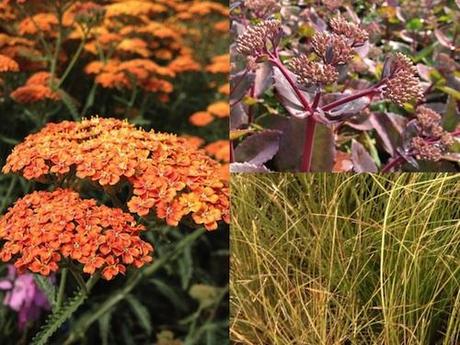 I'm also pretty excited about something new for Plantedd customers. We're going to start doing plant boxes. What's a plant box? It's like a veg box, but only with plants for the garden (and not for the kitchen!) – so each month we'll choose plants that look good and grow well together and we'll have a special deal to buy them as a collection. The plants will be grown by independent British nurseries, so we're continuing to support the expert growers. All that's different is that Plantedd will be the ones sending the plant boxes out. You can, of course, still buy from the nurseries through the marketplace. These plant boxes are just special offers and our selection of what we think are the best plants.
The first plant box is for a combination of summer perennials that put on a long display of bronzed sunset colours right through until the end of September. There are nine plants for £49 (with free delivery).  These are good-sized plants grown in 2 liter pots, which are looking good now and will continue to perform until the end of September.
Your plants will be sent out on Tuesday, 30 July and the last day for placing an order is Saturday, 27 July.
3 x Achillea 'Terracotta'
3 x Sedum 'Matrona'
3 x Carex testacea
Full sun
Suitable for normal soils, but these plants are also drought-tolerant