The City of Festivals
is
on the rise again and reincarnated through the music of its golden child
rapper
Ace High. He is slated to release a new 7-track EP titled
"The Knock", which features production from
His
secret weapon Chad " Kandiman" Kitchens who
has worked
with South Korea's K-Pop star Rain.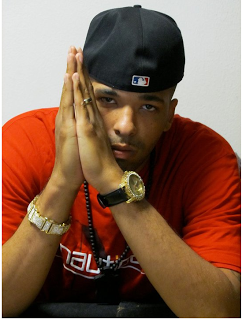 Ace High
Ace High began pursuing the "American Hip-Hop Dream" whilst serving in the United States Army. The journey begins through the European club circuit via Mannheim, Germany

opening

for major American Hip-Hop acts including, Rick Ross, Flo-Rida, Method Man and Redman, Fat Man Scoop and F.L.Y, he then became a staple at Mannheim's

hottest

diskotek

 

,

The Orange Club

.
During

his

time with Interscope Records, he received an opportunity of a lifetime to

be

a featured artist on Grammy award winner Eminem's satellite radio station Shade 45's "Don't Quit Your Day Job" segment, where he was told by the hosts to "

go

AWOL, you're a star
". His video both past and present can be seen

on

major Hip Hop blog VladTV, with over 30,000 views.
He lists his musical influences as follows; Stevie Wonder, Dr.

Dre

, Al Green, Ice Cube, Jay-Z, Nas, Tupac Shakur, Notorious B.I.G, and Rakim. You can definitely hear

the

culmination of all those great artists through his music.One of Hip Hop's innovator K- Solo states, "He (Ace High) is the combination of the east, west, south and Midwest combined, he is a throwback to the era of Snoop Dogg, Bishop Don Juan and the

church

, he captures the old essence of black culture and the church."
An avid lyricist,

songwriter

, producer, and engineer, Ace High

has taken

his hustle to the next

level

by attending Full Sail University, one of the nations

new

cutting edge entertainment

schools

in the country. Choosing to no longer use profanity in his rhymes, he

challenged

himself to accomplish what most prefer not to do.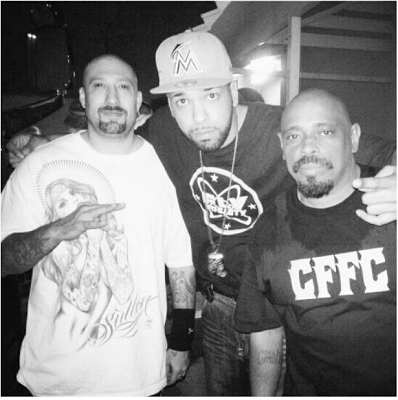 Cypress Hill & Ace High
This EP has officially received sponsorship from a major hip-hop artist, who

jokingly

refers to himself as simply "Yoda". With the support from his peers and Ace High is ready to let the world in and show what he can materialize through

his

pain and joy. Tracks titled "Sunday He has transformed himself and his lyrics, which is definitely worth a listen. Stay tuned for his interview with our affiliates FlyBoy Radio with King Joe the Great and Imperial Carter.
For more information,
promotional
requests and scheduling an interview, contact Jheanelle at 
[email protected]