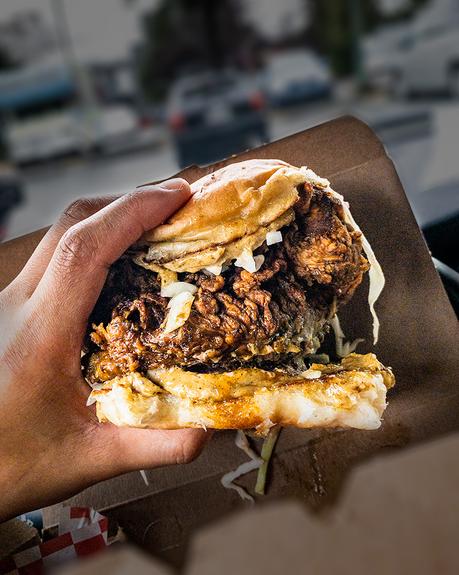 🥡 pandemic picnic * ep 2 // downlow chicken shack
Commercial Drive is the perfect place for restaurant hopping. It's like the multicultural version of 'sik guy' (eat street) in Richmond.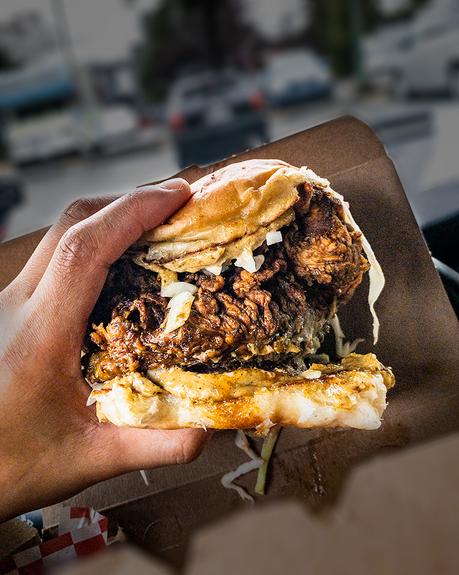 🍔 The Jerk Sando ($16) - this beastly breast was seasoned with jerk spice and jerk mayo, topped with slaw, pickled reds and tomato. I really wished that I ordered the sando with boneless thigh meat as it probably would've been easier to eat; it's also $2 cheaper! The sando was definitely a two-hander with a third hand to help with napkins and water. Be sure to eat with someone for backup!
The jerk spice was pretty good, but I found the overall flavour to be muddled and the sando to be mushy. Sure, there was slaw, but it didn't add any fresh crisp or acidity to cut through the richness.
Kinda disappointed with this experience. Next time around, I might try the fried chicken on its own, rather than in a sando format.
🥝 2/5