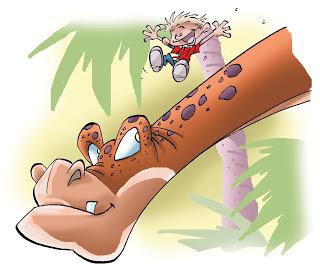 About six months ago you may remember I decided to write and illustrate a story for my grandson; I put a few illustrations on my Facebook page and my blog and a lot of you started asking if you could have a copy. 
So I completed the book 'Ryan's Dinos
aur Dreams' and published it through Amazon's CreateSpace and the orders started coming in.
Now because Christmas, (yes I said the dreaded 'C' word) is coming fast--- and I'm aware that marketing is a big thing--- I'm going to be posting many times about this book between now and Christmas, and if you want to help me spread the word to your friends, thus helping me create potential extra sales to support myself, I would be forever in your debt
So if you have a child, grandchild, nephew or niece who love lively illustrations and a fun story, or you know someone who has one or more of the afore mentioned, then this could be the purchase for you or them.
Either way please spread the word through your Facebook, Twitter, Google+ or any other social networking site you have and do me a huge favour and allow me to write and illustrate more.
Thank you.
http://www.amazon.co.uk/Ryans-Dinosaur-Dreams-Karl-Dixon/dp/1484912675/ref=sr_1_1?s=books&ie=UTF8&qid=1369768709&sr=1-1&keywords=ryan%27s+dinosaur+dreams