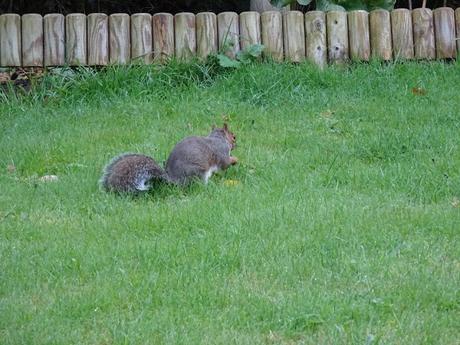 The squirrels are abundant on and around our bit of Welsh hillside, well with so much woodland you would expect it wouldn't you.  Unfortunately all ours are gray but if you venture forty minutes up the road and over the bridge onto the Isle of Anglesey they would all be Red, and thankfully thriving.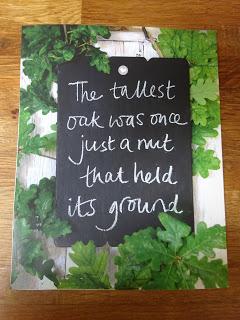 They spend this time of year planting and replanting their nuts in the ground, then come the colder, hungrier weather they spend all their time trying to remember where they planted their nuts in the ground ... and lots of little holes appear.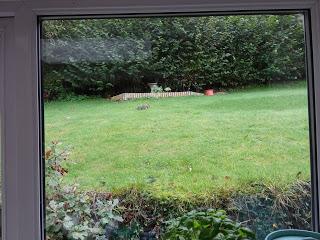 They don't have brilliant memories because every year we find lots of baby trees coming up in the grass, handy for transplanting into the woodland but each one representing a meal missed and a hole dug in the wrong place.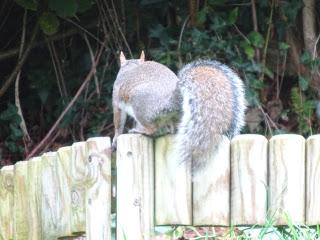 "Stop eyeing up my rhubarb patch ... go back to your nut gathering!!"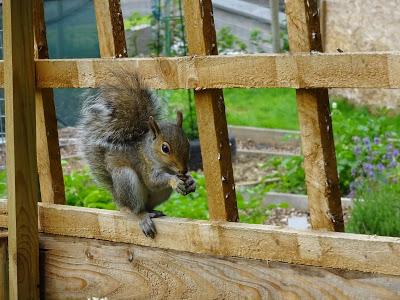 I took this delightful photo back in July, when this particular squirrel ... and no doubt at least a dozen of his mates ... visited the Chicken World on the hillside to help himself to layers pellets for breakfast every morning.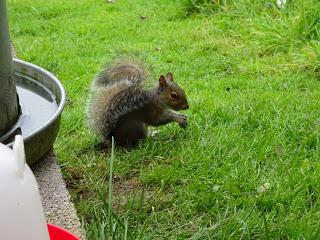 These photos were not taken with a zoom lens ...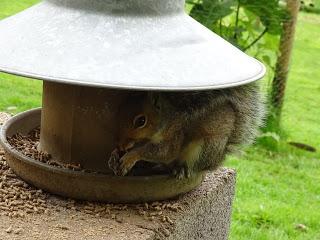 ... I really was this close to the cheeky little monkey squirrel.
Sue xx