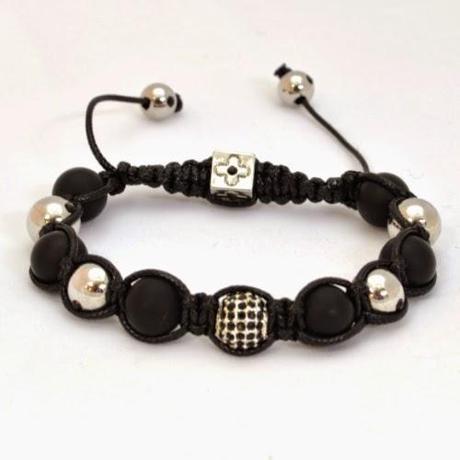 I can regularly be noticed adorning my wrists with a special kind of bracelets. The Shambala Bracelets. What makes them special and why do I seek inspiration from them in my every day life?
Where does Shambala come from?
In the early Buddhist texts Shambhala is mentioned as the source of esoteric wisdom, a place of supreme harmony, the reign of the absolute virtue, peace and tranquility.
According to the ancient Tibetan legends the mysterious land of Shambala is situated behind the walls of the Himalayas, where there are endless deserts and unexplored mountains with the steepest peaks on earth. This mysterious land is the home of the mystical Tibetan Shambala Bracelets.
Buddhist monks use them in meditation to achieve the ultimate harmony.
Tibetan Shambala Bracelets are woven in a complex way, they are combined with gems and thus they have impact on our inner energy Tsi. The typical bracelet is comprised of 9 beads made of clay, and then encrusted with gems or colorful beads, and between them there are square knots. It is therefore important to choose carefully the stone that best fits your personality so that is coincides with your personal desires or goals. The bracelets can be adjusted in such a way as to fit the wrist or the arm, according to your individual preferences. To strengthen their personal energy, women wear the bracelets on their left hand, and men-on the right.
Tibetan Shamballa Bracelets are completely handmade. According to Feng Shui, they bring luck and are a reflection of your individual self. In Tibet they have been a talisman good luck, harmony, health and prosperity of any kind, spreading the energy of inner peace and love. 
These bracelets should be made with love in a pleasant atmosphere of a spacious and bright place.
Many celebrities such as Paris Hilton, Beyonce and her husband Jay-Z, Rihanna and Chris Brown, Ashton Kutcher and Justin Bieber have their hands adorned with such bracelets. The fashion guru Karl Lagerfeld even wears 6-7 pieces knotted to each other.
In 1994, he opened a small shop in Paris, which presents a collection inspired by ancient Indian jewelry. Two years later moved to New York and began to receive large orders with ornaments with African symbols, some of which depart for Japan.
The bracelets appear in the form of jewelry in 2004 thanks to Mad Kornerup. as part of the collection "Rising Star" on which he worked with his brother Mikel in Copenhagen, Denmark. It was inspired by Tibet. Unexpectedly, even for them, their models became a huge hit worldwide. The first popular person that appeared with a Shambala bracelet was the top model Helena Christensen. At the Oscars
she was wearing such a jewelry decorated with 1116 diamonds.
The company of two brothers also named "Shambala" enjoys great popularity. Their models made with gold and precious stones reach extremely high prices.
Would you wear a Shambala bracelet yourself?