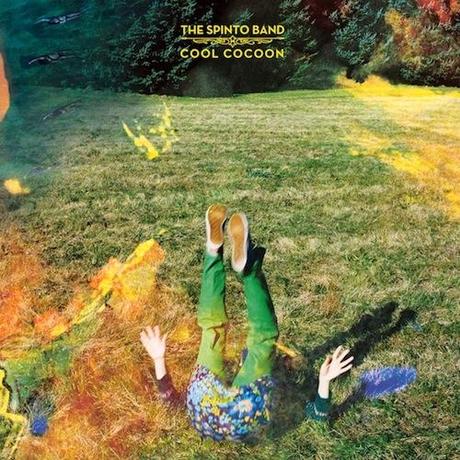 After reemerging from a prolonged absence last year with Shy Pursuit, I wasn't expecting any new material from The Spinto Band for some time. Less than a year later, the Delaware quintet have released another new LP. Cool Cocoon certainly lives up to its title — theres no radical changes to be found on album number seven. In fact, it's pretty much business as usual. Depending on your prior relationship with the band, this could be either a blessing or a curse. But, as far as I'm concerned, their "if it ain't broke, don't fix it attitude" on Cool Cocoon is all right by me.
The material on this new effort might not be as sharp or as fresh as last year's outing, but there's enough here to chew over and enjoy. If this is your first exposure to the group and to their joyous, quirky, brand of indie pop, then Cool Cocoon not a bad place to start. Tracks like "What I Love" and "She Dont Want Me" serve as great examples of how they can build up a big, robust sound from simple ingredients. You could throw a rock and hit a dozen bands that implement a core arsenal of guitar, bass, drums and piano, but to arrange these elements so clearly and decisively is a skill that doesn't come easy.
If you're a fan of breezy, brightly-lit indie pop, then this record, albeit not The Spinto Band's finest body of work, is one that you can enjoy most heartily. Even if you're not necessarily a fan of this particular style, it honestly wouldn't hurt to give these guys and this record a spin.