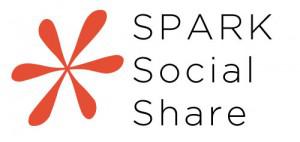 I'm thrilled today to launch my first ever Podcast – but the first of many, since the Spark Social Share is a weekly series devoted to helping entrepreneurs get motivated, get ahead and keep a balanced, happy life.
This week's podcast gives an overview of my small business philosophy, and talks about the ROI of Social Media because it's a question I get asked all the time.
Episode Resources
Twitter Shoutout: @TheWardrobeCode
App of the week: Facebook Pages Manager
Follow me on Twitter: @SPARKcollab and Facebook: www.facebook.com/SparkCollaborative
Next week we've got Nicole Longstreath on as a guest and will be talking about Productivity – how to get organized and be efficient in your day-to-day.
Would love to hear your thoughts!