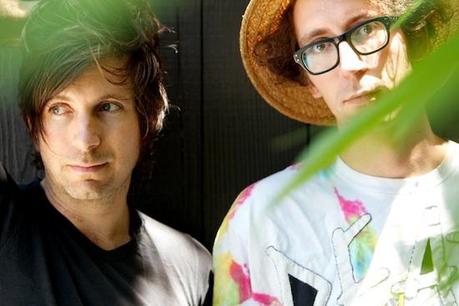 Photo credit: Dustin Beatty
In most cases, the last person to describe a piece of art is the artist himself, but Poolside (@poolside_music) could not have more aptly labeled their sun-drenched project when they classified it as "daytime disco." With only a few terribly catchy singles up on their soundcloud, the LA-based duo gradually became an up-scale pool party staple (getting praise from LCD Soundsystem's James Murphy certainly didn't hurt). After playing several high profile shows and earning a cult-like following in LA,  Poolside went to work on Pacific Standard Time,  their debut LP. Out July 9th on their own label, Day and Night, this is a solid freshman effort that I can assure you will not go unnoticed. Enjoy the lead single, "Slow Down", a sunbather's anthem, and be sure to snag the free download.
Note: they are offering Pacific Standard Time for only $5 (CD or MP3) on their webstore (a steal).