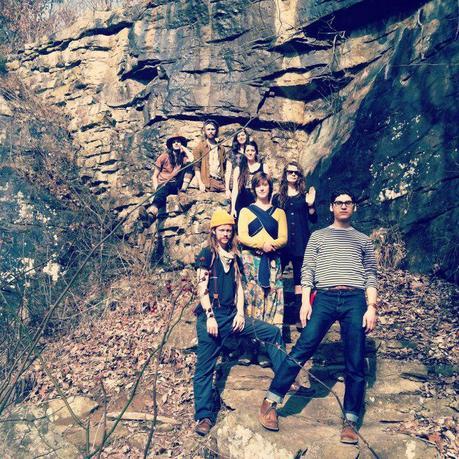 A few nights ago, I was looking for something to do when a friend told me about a concert that was going on in a tiny space downtown. The band playing was The Soil & The Sun, a group of young Michiganians who classify their style as experimental, spiritual folk / new Mexican space music. I was intrigued, so I went — and my, was it a good decision.
The Soil & The Sun originated four years ago as a two-piece and have since quadrupled in size. Their music oscillates between billowing symphonic beauty and intense wandering rock, but in a way which feels perfectly natural to the listener. The composition of the band is an interesting mix of electric and orchestral, welcoming frequent oboe interludes in between loud, shoegazey guitar riffs. Since they formed, The Soil & The Sun have recorded two full-length albums as well as a Daytrotter session.
The band's August release, What Wonder Is This Universe!, had a warm reception, becoming the top-selling album on Bandcamp during its first week. Highlights of the album include "One Woman," which features the band's signature orchestra/rock dichotomy and "The Devil Made Me Do It", backed by a simple, danceable drum loop, and vocalized by what sounds to be the ghost of early-2000s Feist. (It should be mentioned that live, all members contribute vocals at some point, creating an amazingly blended and graceful octet.)
The Soil & The Sun are currently wrapping up a national tour in a red, white, and blue repurposed school bus.