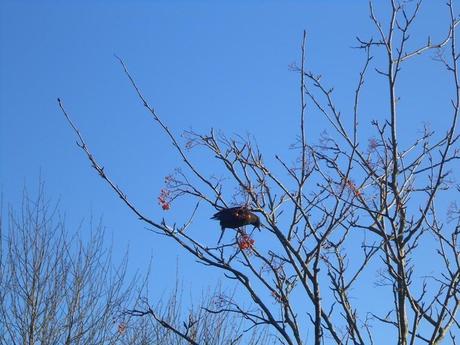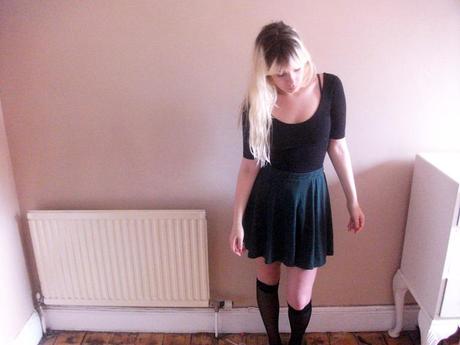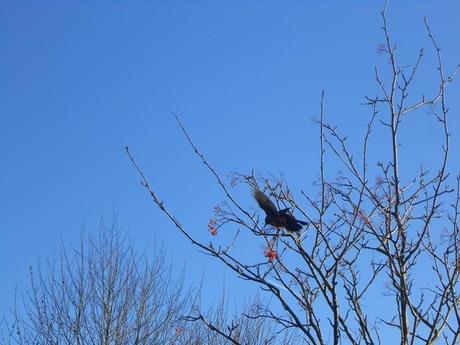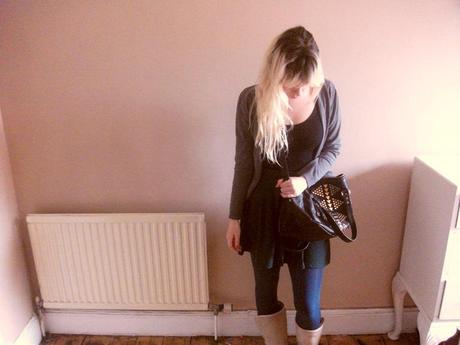 My first proper outfit post! Yay! I've been wanting to do this one for a while now. I've been meaning to do it all week, but the big bad monster called Flu came and found my wrecked post-New Year's Eve immune system and went to town on me, so this is the first day of 2013 that I've been in a vertical position long enough  to take a picture. I thought I'd dress up a little bit like Audrey from Twin Peaks, or at least what I think she would dress like in the year 2013, if she had a Topshop card and was…you know…real. So the flippy skirt, the hold-ups and the leotard are all her, and in the second picture I thought it'd be a good idea to show how I'm actually wearing this outfit outside, where it isn't exactly flippy-skirt-and-hold-ups weather, being January. I love the whole school-girl-in-creepy-mountain-range thing, and will probably be dressing a little bit like Audrey for some time…I need to buy more knee-high socks, stat.
Leotard, bag, skirt, all Topshop. Blue tights, New Look. Cardigan and furry boots, both vintage. Black hold-ups, Ann Summers (don't judge, ok?)
The post-title is a lyric (as they all are…) from the Twin Peaks theme song, Falling. I'm a big NERD and I love it.