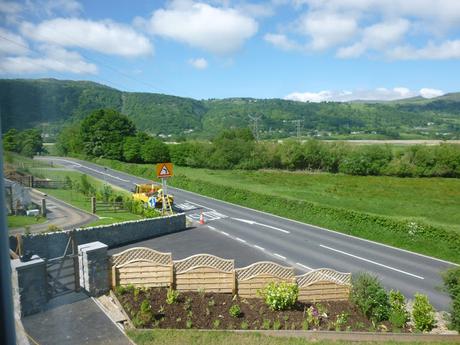 I mentioned the other day that the sign on our grass verge was down, well just an hour or so ago this little highways truck pulled in and the guys set too fixing the sign back in place.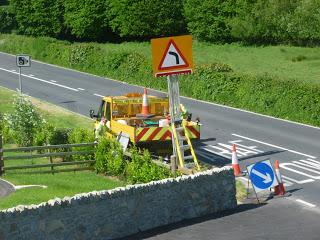 When it came down Lovely Hubby found the fixings in the grass and attached them back on to the sign and stood it against the post, but the sheer weight of it meant that he couldn't get it back up on his own, it really was a two man job.
The grass cutters were out in force last week trimming the edge of all the verges between Glan Conwy and  Llanrwst, they did ours trimming the edge of the verge and all around the sign and then they loaded the sign into the back of their wagon and took it away with them.  Obviously different departments are responsible for mowing grass and fixing up signs (madness that costs us all money, but no doubt due to health and safety and 'jobsworth' reasons).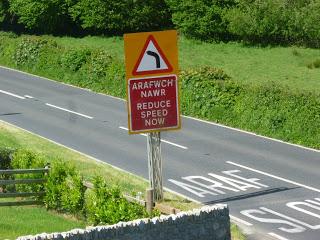 Anyway within five minutes of them arriving and setting out their traffic cones the sign was back in place and they were gone.  
Back to normal then.
Of course the drivers will continue to totally ignore the sign as they do the one on the other side of the road before the bend, and continue to come pelting round the corner, overtaking each other and sounding horns at all and sundry  :-(
It's not as peaceful here as these photographs would suggest!!
Sue xx