The Olympic Ceremonies are divided into two segments, an artistic portion and a protocol portion.  The artistic portion includes all of the elaborate feats of artistic ingenuity.  The artistic portion of the ceremony officially was integrated in the rules and structure of the ceremony itself for the 1964 games in Tokyo.  At that point in time, part of the protocol of the ceremony was to hand over the original Olympic flag from the mayor of the previous host (Rome 1960) to the mayor of the new Olympic host.  An artistic display of several minutes was planned to highlight the specific culture of both cities.  Tokyo would also be the first to use balloons and a mass release of perfume as part of the ceremony.  The flag hand-over tradition is now a part of the protocol of the Closing Ceremonies.
Until relatively recently (1976), the most prominent part of the ceremony was in the protocol segment, the Parade of Nations.  After 1980, the artistic portion of the ceremony exploded into an extravaganza due largely to the Cold War.  Moscow (1980) created a grand showcase of Russian folk culture, which would be followed by an American response in Los Angeles (1984) that featured Hollywood, Disney, Pop Music, and everything American, including a stunning performance of Rhapsody in Blue on 84 grand pianos.
This year, Russia's culture will obviously be on display again, and I am quite excited to be in such an artistically rich country.  The music alone from this country is phenomenal.  Russian composers, although many not living in Russia, include some of the greatest of all time.  Tchaikovsky, Mussorgsky, Rachmaninoff, Rimsky-Korsakov, Stravinsky, Shostakovitch, and many more contributed to a great cultural heritage here in
Russia
.
Authors (Tolstoy and Pushkin), ballets, quilts, paintings, and several entire art forms (expressionism, social realism, and neoclassicism) are rooted in the innovations of Russian artists.  Whereas London celebrated the modern history of the city and the East End with rock and pop music, modern dance, and a steam punk montage of its past, look for Sochi to showcase Russia in a style more appropriate to the Russian tradition.  It will be spectacular.  Tomorrow, I will explain the protocol portion.
But everyone should know my favorite part of "culture" is food.  Yesterday, I ventured out with some of the ceremonies staff and cast to experience some of what Sochi has to offer.  Take a look at my excursion below.  My first meal here of onions, beets, and herring was the smelliest meal I have ever eaten.  Sochi needed to redeem herself.  Unfortunately, our traditional cuisine included some strange options including: a wine called "Milk of a Loved Woman", an entree called "The She-Prisoner of Caucasus Trout", but my favorites were the only four side-dish options - Pistachio nuts, chips, squid, and chewing gum.  I chose good ole potatoes and dumplings.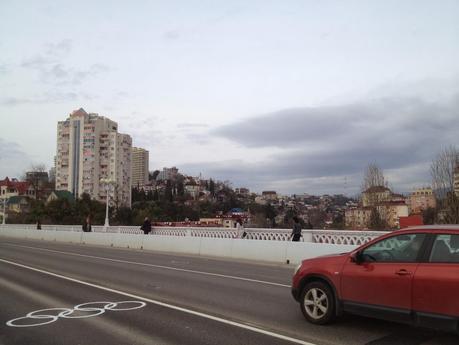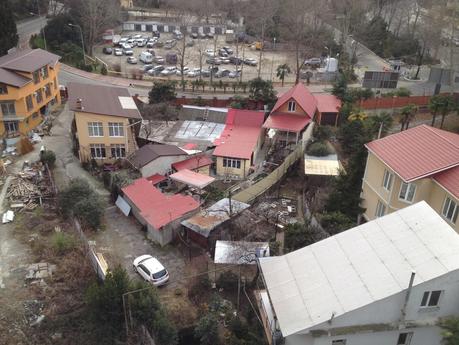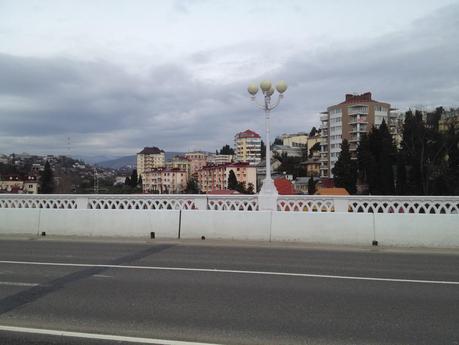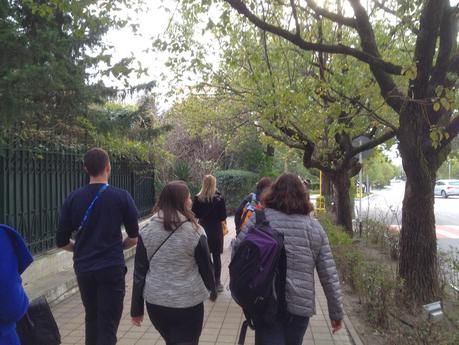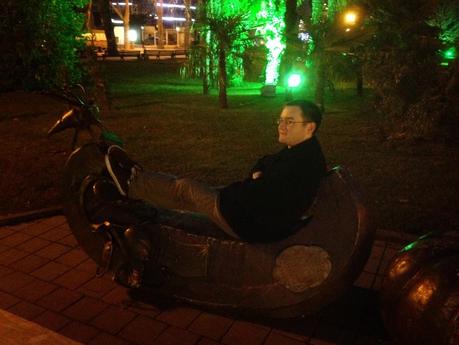 Ruining Art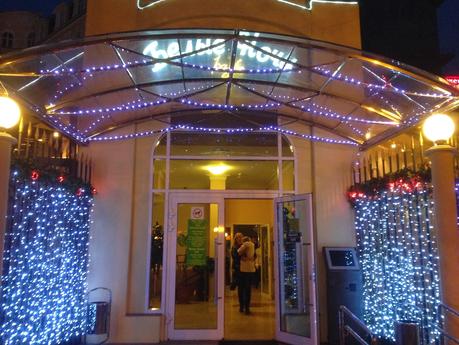 our restaurant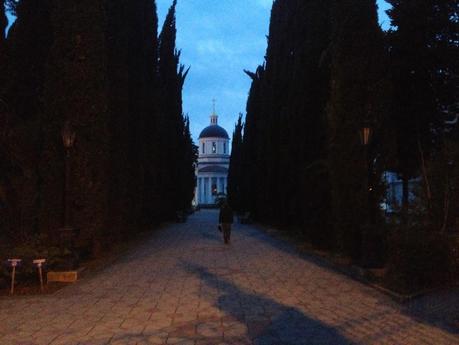 a church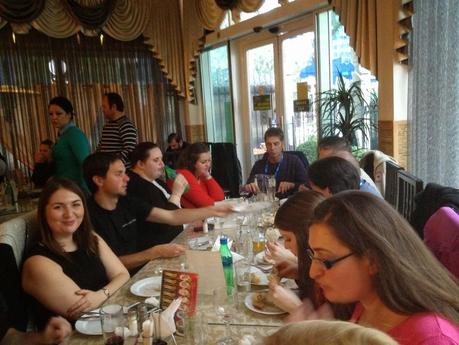 Dinner!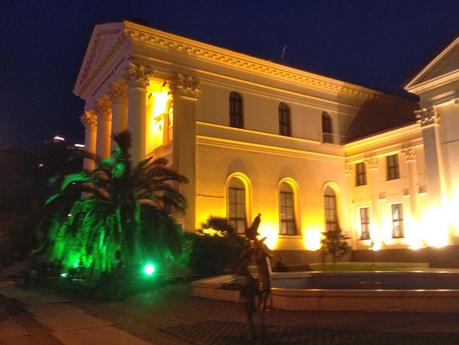 Winter Theater of the Czars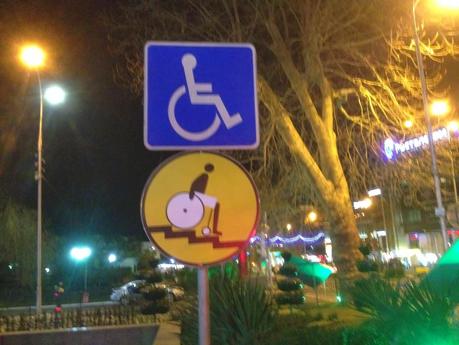 Funny sign in front of the underground walkway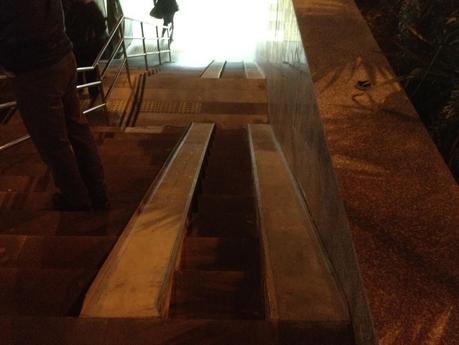 Many signs point the wrong direction here or say the wrong thing...I don't know what the sign above meant - these ramps are actually for strollers and are VERY steep