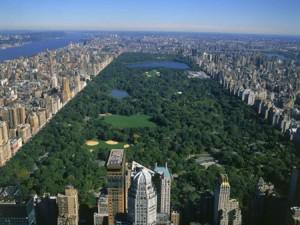 Running. That the simple act of putting one foot in front of the other can be a source of creativity and mental flexibility is a wonder. For me, it usually happens while running along trails in the woods that I've come to know well; my feet almost involuntarily navigate the trails while my mind is free to associate, remember, connect, and create.
That's a long introduction to a simple idea that crept into my head right upon completing a recent run: the set aside. Without running or doing some kind of exercise several times a week, my body and mind feel slower, heavier, and less elastic. I therefore have to set aside time (usually before work) to get in some kind of exercise. Even 10 minutes can do wonders for the rest of the day. Running through the woods – even if it's a small, narrow parcel like I've found near my current home in Japan – allows me to get away from daily worries. It gives me a freedom that can't be found during a hectic day: that sense of solitude, reflection, and foresight that comes with jogging along through the forest.
At work, I've found I need to set aside one task from another or I'll feel busy and rushed all day without really accomplish anything. If I'm working on a report, or reading through some research material to prepare an analysis or paper, I have to turn off email or go into another room to truly concentrate. Otherwise the urge to check email, surf the web, or read the constantly updating news around the world becomes an all consuming distraction. Then, before I know it, lunch is around the corner and I haven't done squat.
There's supposed to be an environmental angle in this ramble somewhere – and maybe it's coming – but I hope the previous tangential paragraphs somewhat demonstrate the need for "set asides" in our hectic, overloaded, no patience modern lives; at least I've found they're necessary in mine. I'd like to think that we all need these set asides, and that by recognizing we need them we'll be able to create them. We need the set aside in the guise of parks (national, state, local) so we have a places far from cities and within cities so we don't forget that we are tied to the land and to the natural world. We need mental set asides so we'll think before consuming and tossing things away as if there was an infinite supply of whatever we want, whenever we want it. We need something as simple as a few square yards along bustling thoroughfares for trees to grow so we can see the leaves change colors, drop off, and bud again to remind us of seasons we're often too busy to notice. We need a few minutes or hours here and there to simply not do anything. Let the mind wander and day dream. Stare at the sky and fall asleep on the grass in a park. Take a few minutes during the afternoon to escape the cubicle and walk around the block. Take a few days, weeks, or months to escape the daily grind and do something different.
The great progress we've made as a society these last several thousand years and the enormous leaps forward that have occurred since the industrial revolution are remarkable. They owe a lot to our work ethic, focus, dedication, and perseverance on various aspects of life and living. I'm not saying do away with that. Rather, as individuals and as a global society, let's just not forget to set aside.
[Image source]