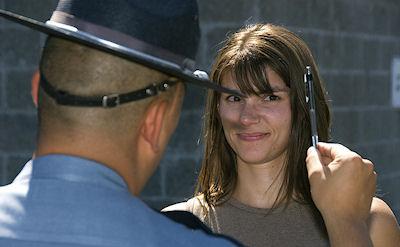 image credit
Have you been drinking tonight, sir? Oh. Crap. If you're in a car, that's not a question you want to hear from a man in uniform. And if the answer is yes, you're in for the worst pop quiz of your life: the field sobriety test. You should not drive drunk.
The goal of this piece is not to show you how to beat a
field sobriety test
. In most cases, no amount of preparation can help you anyway. But they make for one hell of a drinking game. Try 'em out for yourself, from the comfort and jail-free safety of you own home. May the best drunk win!
The Presurfer