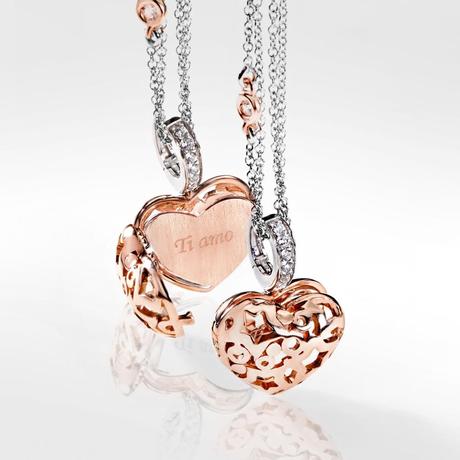 'Ti amo' it sounds great in italian, doesn't it. The words of love sound great in every language. I bet that german girls consider the sound of 'Ich Liebe Dich' as sweet as if it were told in Italian.   And now Comete Jewels has given us a blank space inside their precious necklaces to write words of love, the name of the person we are giving a the gift or an important date which we want to be remembered for ever. 
Segreto which means Secret is the the name of the women's collection, created with a super feminine design in white and rose gold or silver and diamonds. The pendant necklaces are in the shape of heart, star or booklet with a dedicated space which can be customized to tell a story when you give it as a gift, and cherish forever a special dedication when you receive it from someone who loves you. The message is a secret enclosed within the charm. 
I've already put heart shaped necklace on my Christmas gift list. have you started making your own list?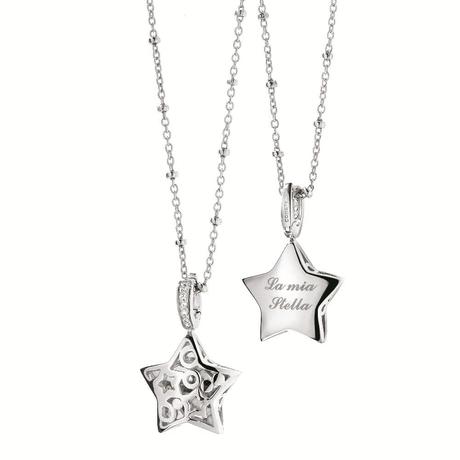 'Ti amo' è una delle parole più belle del dizionario italiano. Ma le parole d'amore suonano bene in tutte le lingue. Sono sicura che anche le ragazze tedesche considerano il suono di 'Ich Liebe Dich' dolce come se fosse detto in italiano. Adesso Comete Gioielli ci ha dato uno spazio vuoto all'interno delle loro preziose collane per scrivere parole d'amore, una data importante che ricorderemo per sempre, oppure il nome di una persona che ha un spazio speciale nel nostro cuore.
Segreto è il nome della collezione donna, creato con un design iper femminile in oro bianco e rosè   o argento e diamanti. Le collane sono a forma di cuore, stella o libretto con uno spazio dedicato, che può essere personalizzato per raccontare una storia quando si dà come un dono, e custodire per sempre una dedica speciale quando lo si riceve da qualcuno che ti vuole bene. Il messaggio rimane un segreto racchiuso dentro il pendente a forma di charm.
Io ho messo la collana a forma di cuore sulla mia lista di Natale. E voi avete già iniziato a fare la vostra lista?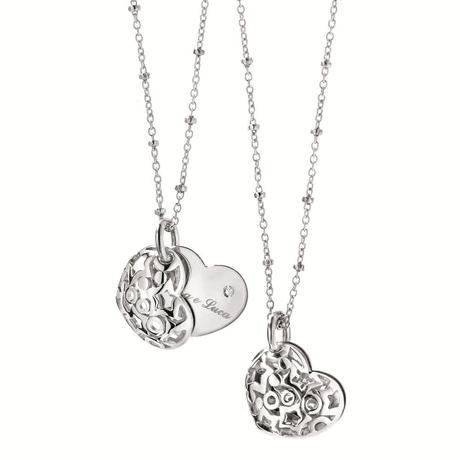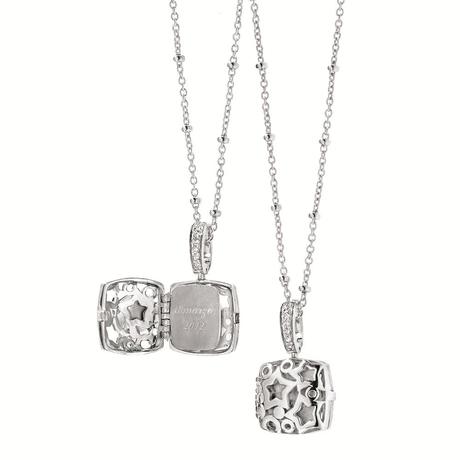 {www.comete.it}