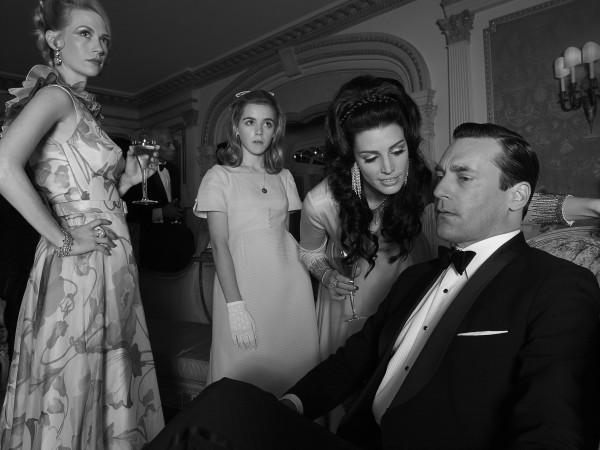 Mad Men is back for Season 6 an now that you don't have Gossip Girl for style tips I think it's time to pick a new show for some fashion inspiration. The season 6 is happening in the late 60s and we know that the real leaders of the 60s style were the british while the movie is based in New York where the mini-skirt hasn't arrived yet. The New York corporate world hasn't catched yet with Go-Go boots and PVC clothes, which isn't a negative note fashion-wise.  From the characters of the TV Show we can take inspiration from Jessica Pare (Megan) who is trying to be an actress and is the only character really following fashion trends of the time. Also Elizabeth Moss (Peggy) has a great style for the office. You can create her look by going vintage shopping for tailored coats with bows on the back and dresses with neck ties. Christina Hendricks (Joan) can teach a few lessons to full-figured women. She is very confident that's why we find her in pencil skirts and figure hugging dresses. The red lipstick is her signature  My favorite is January Jones (Betty) with her flower prints on full skirt dresses, minimal make up and very small jewelry. 
while you must think that to recreate these looks you'd need to spend long hours in vintage stores, you are wrong. most of the styles we find in Mad Men have been recreated and incorporated in current trends. Dolce&Gabbana has a whole range of full skirt dresses for this Spring Summer 2013, Prada has taken on the flower prints and also DVF has some great 60s prints. For those on a small budget shops like Banana Republic have done collaborations with Mad Men to offer a capsule collection recreating the looks, at H&M you can find some vintage inspired jewelry and sunglasses. Accessorize has some great hats, and at Zara you can find kitten heel shoes.   The show has also made me buy a robe which I had never felt the need before . I didn't ditch the pajamas though so sometimes I use the robe over my pajamas for extra warmth. 
Another tip is to dress like TV stars inspired by their character in the show rather then their everyday looks you find in the magazines, this because the show ha a team of stylists, while the stars themselves don't have great taste. This is true especially for John Hamm which is so smart during the show, but then outside he goes with T-shirts and baggy jeans.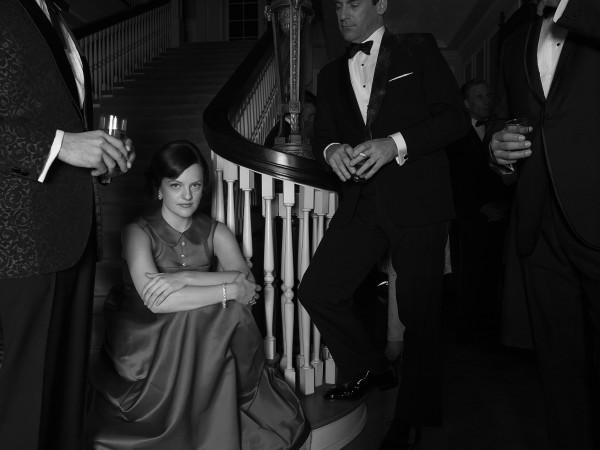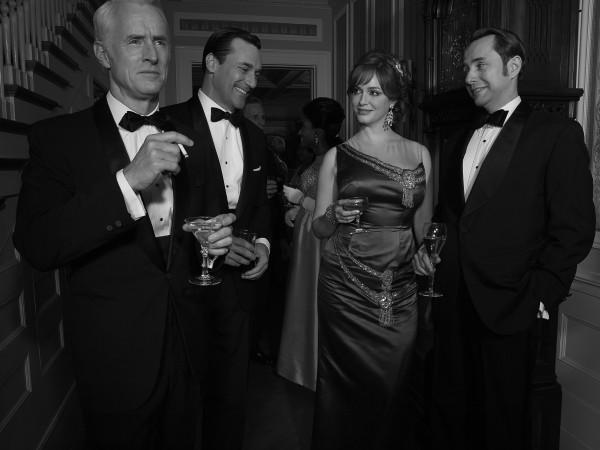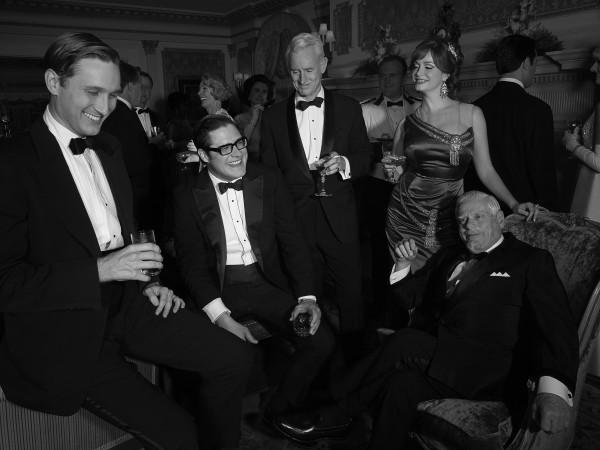 The black and white images feature Jon Hamm, January Jones, Jessica Pare,Kiernan Shipka, Elizabeth Moss, John Slattery, Christina Hendricks, Vincent Kartheiser, Aaron Stanton, Rich Sommer, and Robert Morse.