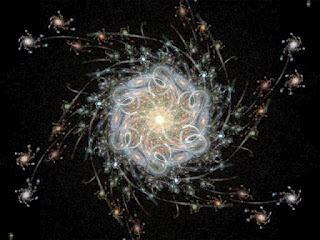 By the next day, they have, for the most part, recovered from their incident.
It is a Sunday and by now (before they left on their trip, actually), their house is pretty well in order.
Their are still a few renovations to be made (new curtains, paint, and the stairs on the porch that need replacing), but the house is now livable.
Over breakfast, David asks about the young woman and the box.

 

He asks if he can see it.

 

They drive to her shop (closed for the day).

 

 
She shows him the box, which she has not examined carefully.

  
It appears to be of European design, perhaps several hundred years old.

 

 
While Sarah is poring over a book of antiques and reliquaries, David discovers something strange.

 

He calls over to Sarah, "The box appears to have a false bottom."
She comes over excitedly and re-examines it.

 

 
She removes the fabric-covered bottom and discovers another bottom with a small handle.

 

 
She lifts the handle and underneath is a wooden cross, ornately designed.

 

 
She holds it up to the light, and something rattles inside.  She removes a panel on the back of the cross, and there in a small chamber, is a small vial, much like the one discovered by John and Margaret Sinclair.