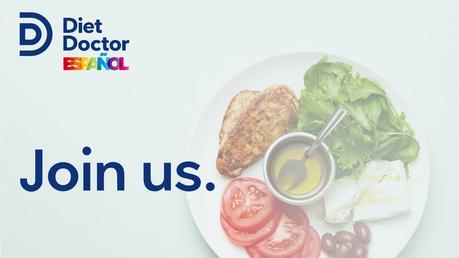 We received some great applications for our third Spanish Diet Doctor team member, but we still haven't found our perfect match. This means that there is another chance to apply for the position! Please read the information carefully and send your application before the deadline.
Our Spanish Diet Doctor team currently consists of myself and Alejandro González, a freelance translator. We launched the site in Spanish almost exactly a year ago and we already receive huge volumes of daily visitors (our record is 28,000!). The site is growing fast and it's exciting and inspiring to receive emails and comments on a daily basis from Spanish-speaking people who have changed their lives with the help of the site, and from doctors who recommend us to their patients.
We are running at full throttle at the moment as we prepare to launch our membership on the site in the fall. Our popular meal planner tool will be available in Spanish with recipes inspired by Latin American and Spain, and there will be Spanish-subtitled versions of our video content available as part of an optional membership. This is a huge task, and we are still looking for the third full-time team Diet Doctor member who will work on the Spanish site.
Could you be the one? If you are passionate about low carb and are looking for a varied job that will allow you to learn and grow fast and want to be part of a project that makes a real difference to the lives of tens of thousands of people, every day, then we would love to hear from you.
Come join our company in beautiful Stockholm, Sweden. Don't live here yet? No problem - we'll help you move and find a place to live.
About the position
We're looking for an exceptional native-speaker of Spanish who will be involved in many tasks related to the Spanish site: you will be translating into Spanish, proofreading articles, coordinating work with our writers team, working with our WordPress platform, generally making the site great, responding to customers and researching and writing your own news articles, too!
Are you passionate about low carb and how it can help millions of Spanish-speaking people around the world? Do you have experience that is relevant to the job description? Are you open-minded, creative and good at working with people? If so, you may be the person we're looking for.
Essential qualities
We are looking for someone truly outstanding who can become a key part of the small Spanish Diet Doctor team and really help grow the site in innovative ways. You'll need all the following qualities to be considered for the job. We encourage you to apply if you:
Are a native Spanish speaker with impeccable written and spoken language.
Write and speak excellent English.
Eat some version of low carb, and believe in its benefits for people with obesity and diabetes.
Love to work independently, and to get things done fast with consistently high quality.
Work meticulously.
Learn fast.
Are driven, ambitious and hardworking.
Live near our main office in central Stockholm, Sweden, or are willing to move here to be part of our amazing team.
A belief in the importance of our values: trustworthiness, simplicity, inspiration and goodness.
Have a strong desire to do something meaningful.
Desired qualities
Experience with WordPress.
Photoshop skills.
Experience with social media management.
If you also speak Swedish, that is a bonus, but is not required for the position.
Experience with customer service.
Why work for Diet Doctor
Diet Doctor is the world's largest low-carb site, with nearly 400,000 daily visitors, 55,000 paying members and 23 full-time coworkers (about 40 when including freelancers) - almost doubling in size every year. We aim to keep our rapid growth up for as long as possible as this enables us to make a big positive impact in the world.
Our goal is to empower people everywhere to revolutionize their health - by making low carb simple.
We are funded by the people (through our optional membership), owned by those who work here, and - because we want to build a company that can do good for 100+ years - we've turned down every investment opportunity we've received from venture capitalists. Fortunately, with the amazing support of our members, we've been able to fund this growth with zero outside investments.
We offer competitive salaries and the opportunity to become a co-owner in our explosively growing company. More importantly, we'll give you the chance to work for a purpose-driven organization that truly exists to make the world a better place.
You'll get the opportunity to travel internationally too, if you want that. Some of our coworkers regularly travel to low-carb related conferences all over the world. This could help you network with our international team of expert contributors.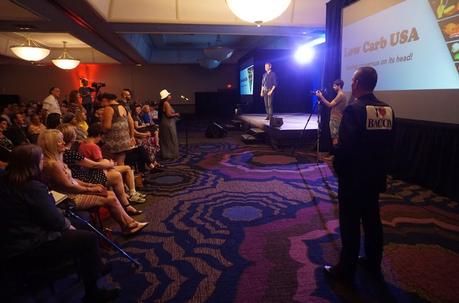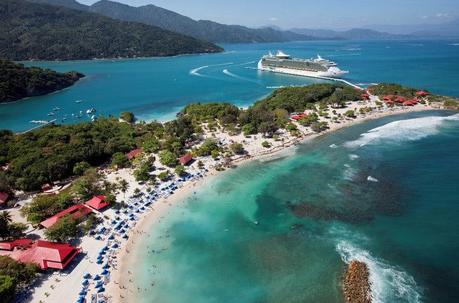 Most of our full-time staff work together in a beautiful office in central Stockholm. So would you, if this position is right for you.
Don't live in Stockholm? No problem - we'll help you move here and find a place to live.
Timing not perfect? Reach out anyway - we're willing to wait for the right person.
Alternatively: Do you know anyone who is a perfect match? Tell that person about this ad!
This is an opportunity you don't want to miss - apply now.
Diversity
In order to fit in our team you need to live up to the requirements mentioned above, but otherwise we're positively set towards diversity - we encourage diversity in skills, interests, religious and political beliefs, sexual orientation, gender, ethnicity, etc.
Summary
Our goal is to empower people everywhere to revolutionize their health, by making low carb simple. At least a billion people could benefit from eating fewer carbs, primarily but not exclusively people with obesity, type 2 diabetes and other problems related to metabolic syndrome. These people are currently not getting the support they deserve, and we aim to change that.
To achieve this goal, we need to work with fantastic people who are passionate about the enormous benefits keto and low carb can have for people, and who can help us create incredible products that make low carb simple.
Could you be one of those people? Do you have the essential qualities we're looking for? Are you the right person to join our dynamic team of hardworking and passionate people striving to make the world a better place?
If so, apply today.
Apply now
To apply, email the following to [email protected] by Monday 12th November. Please send your application in Spanish, as this is the main language you will be working in.
Personal letter, up to one page long, about why you're perfect for this job.
CV with references and preferably a picture.
Work samples that you think reflect why you are right for this job.
Salary suggestion.
Your top three suggestions for how we should improve Diet Doctor.

We'll go through all applications and contact especially interesting applicants for interviews.
It doesn't matter if you have a notice period - if necessary, we'll wait for the right person.
Best of luck!
Team Diet Doctor
More
More careers at Diet Doctor