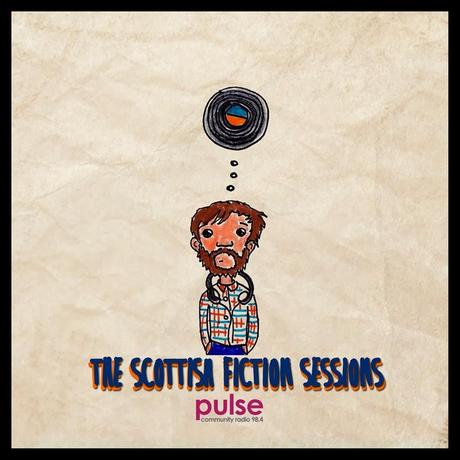 I've always believed radio is a magical thing. It comes into our lives in a unique and intimate way that TV does.  Equally I've always believed that local, unsigned and undiscovered music should be given as much airtime as possible, allowing the musical champions of tomorrow to flourish.  Live music on radio, well that's just the crème de la crème.
I've been privileged to be able to present Scottish Fiction each week for the last three years.  2013 was particularly special as I welcomed 25 of the finest musicians Scotland has to offer onto the show with me for live music sessions.
Absolutely none of this would be possible without Pulse Community Radio.  From giving Scottish Fiction a weekly slot, to training and assistance, to the equipment and promotion they provide, without Pulse Community Radio there'd be no Scottish Fiction.
Pulse Community Radio is a registered charity and like most community radio stations is run by passionate people giving up their time.  Money for community radio is in short supply, so only by various fund-raising initiatives can they raise the money needed to stay on air, which in turns keeps Scottish Fiction on air, which in turn helps support new Scottish music.
Which is where The Scottish Fiction Sessions compilation album comes in.  We've managed to gather 21 live session tracks from last year, and collected them in the one place for you to own and listen to again and again.  New songs, rarities, exclusives, and stripped back versions, all of which are ONLY available here.
The compilation album will be available to download on Monday for a minimum of £3, every penny of which will go towards supporting local, independent community radio.  Featuring tracks from RM Hubbert, Rick Redbeard, Algernon Doll, Fake Major and more, I think you'll agree it's worth every penny.
To whet your appetite, and as a thank you for designer such great artwork for the album, here's a taster track.  Check out LA Gear from Lovers Turn To Monsters performed live in Pulse 98.4 studio.