Today I have the lovely Sidney from Eclectic over to tell us about her score. You might remember her from my first rave about her here. Today she is sharing a great score with us, and its a double...  a little serendipity. So check out Sidney's score...
I found this nightstand/end table at a SUPER junkie shop in Madison, Georgia for $4. I wasn't sure where I was going to use it UNTIL I found another one!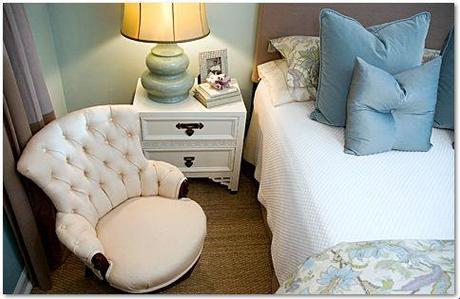 I was at a local

Habitat for Humanity

Resale store and hidden in the back was the exact same table. I couldn't believe it! I bought the second one for $25 and since they were super dated and not the same color, I took them to my local wood-worker and had him lacquer them both in Benjamin Moore's Navajo White for $200 and used them as nightstands in my master bedroom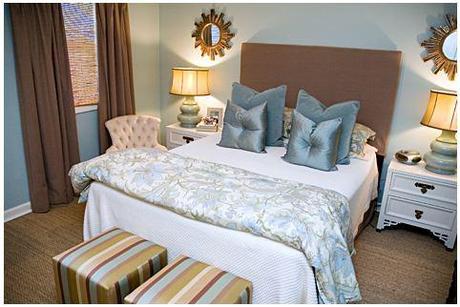 . I still want to change out the hardware but have yet to make a decision! Argh, the curse of a designer!
Great finds girl! Finding not one but two! Don't you love when that happens? They AND your bedroom are stunning! (and I actually like the original hardware)  Thanks so much for sharing your score!