With Halloween fast approaching, I decided I would write a blog post that kept with the theme of this scary holiday. I took a look through all of my photos and thought about all of the travels I've had over the past few years. I was looking for some of the scariest travel experiences I've encountered. I have included five of my scariest travel experiences.
5. 63 Wax Museum (Seoul, South Korea)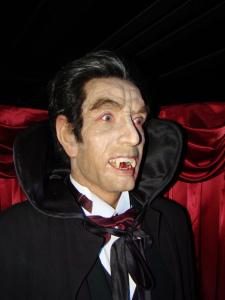 This wax museum isn't particularly scary, but it does have its moments. There are several monster wax figures including Dracula and Frankenstein. There is also a mini haunted house with wax figures that appear to come to life with limited mechanics.
4. Fushimi-Inari-Taisha (Kyoto, Japan)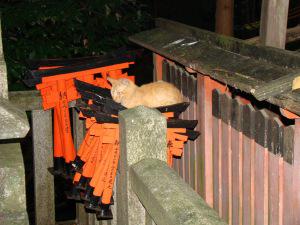 This shrine has a great number of orange and black shrine gates. We decided to walk through this shrine in the early evening as it was getting dark. There are a number of graves that we had to walk past which made it a very creepy walk. Then out of nowhere, as we were admiring the graves, there was a cat taking it easy as it sat amongst the graves. Needless to say, the cat made this place extra eerie.
3. Tainai-Meguri (Kyoto, Japan)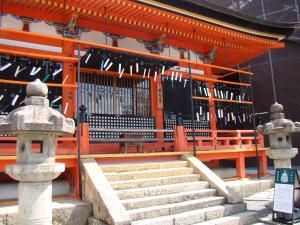 This place is found next to one of Kyoto's most spectacular temples, Kiyomizu-Dera. The basement of this hall is the scary highlight of this temple. The place is completely pitch black and you are unable to see a hand in front of your face. The only way to navigate through this place is to follow the beaded rope which you hold as you walk through. We also kept a hand out in front of us to make sure we didn't walk into any walls. Once you reach the middle of your dark journey, you are supposed to turn a large stone. There, and only there, is a little light permitted to hit the stone. Then you make a slow, staggering exit out of the hall's basement.
2. Cu-Chi Tunnels (Ho Chi Minh City, Vietnam)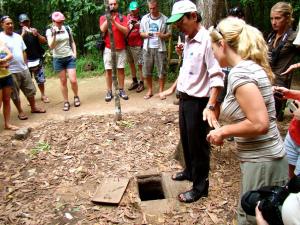 These tunnels were created by the Viet Cong during the Vietnam War to wage war against the US and South Vietnam. This network of tunnels were not just passageways from one place to another, but were little settlements of their own. They had sleeping areas, kitchens and even mini hospitals. These tunnels are very small and narrow. We attempted to go through one of these tunnels. After basically crawling in the pitch black hole for about two minutes we found the nearest exit and got out of there. These tunnels are definitely not for the faint of heart.
1. DMZ (Korea)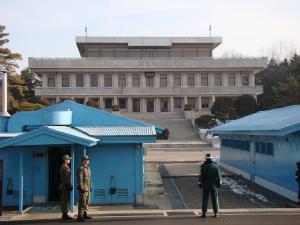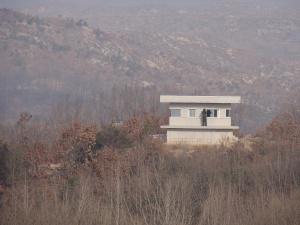 This area acts as a buffer between the two Koreas and has been a buffer since the 1950′s. Everyday soldiers all along both sides of this heavily armed border stare each other down. There have been several incidents that have occurred here over the years, disrupting the fragile peace on the peninsula. There have also been a number of tunnels that have been found on the South Korean side of the DMZ that were dug by the North to be used in future invasions. Even within the area that is used by the UN to bring the two countries to the table, there have been incidents of soldiers dying, including the infamous Axe Murder incident that involved a tree cutting project gone wrong. This area has to be one of the scariest places I have ever visited. It does make you appreciate peace and how much it costs.
There are number of scary places in the world that make the scariest Halloween costume seem hilarious. I have been privileged to visit some of them. Happy Halloween!
What's the scariest place you have visited?