First of all, sorry for my absence. This has been a somewhat busy month between being away, my birthday and our anniversary. I have also been actively setting up a baby's room and getting prepared for our little arrival who will be here this month. Thanks for coming back and keeping up to date with us.
Last weekend, the weather was hot and sunny! It was a great weekend to get out and enjoy some street performers. We headed downtown to the annual Downtown St. John's Busker Festival here in St. John's, Newfoundland. We didn't get a chance to catch all the acts by the buskers, but we did manage to watch two.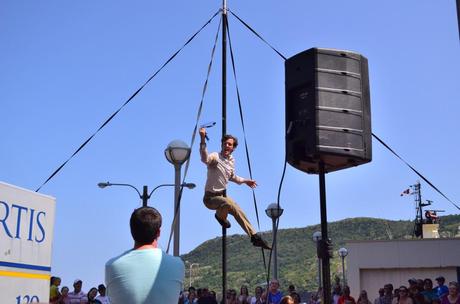 The first performance was called Twin Tango. This act tells the story of a shy and dorky man who eventually gains the courage to woo the woman he wants.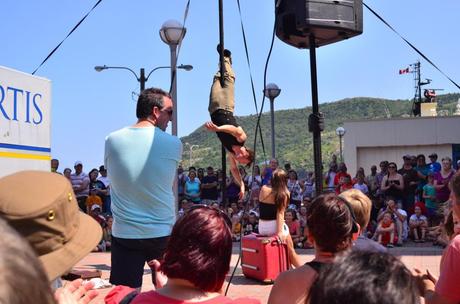 Most of the show is him clowning around, with a finale of him doing some jaw-dropping stunts on a pole which is being held up by four volunteers.
We had a much better view for the second show we saw by The Circus Fireman. This Aussie Brother duo put off a show of stunts and laughs while dressed as firemen.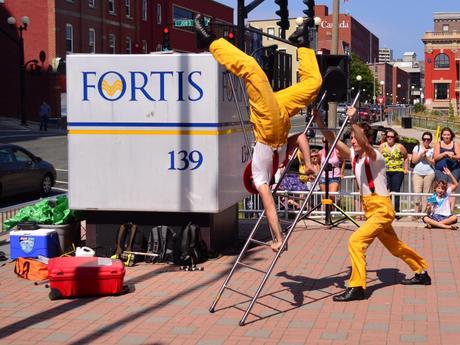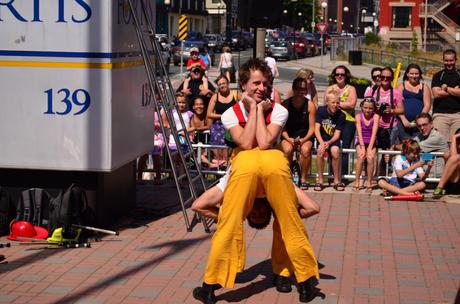 They noticed that I was in the crowd and taking photos, so they made sure I got some nice and quite hilarious poses from them.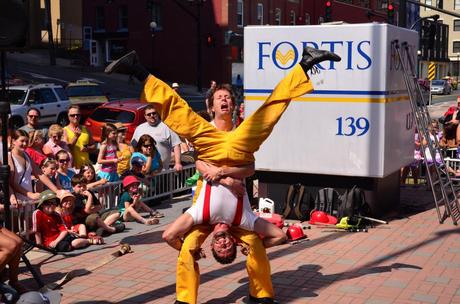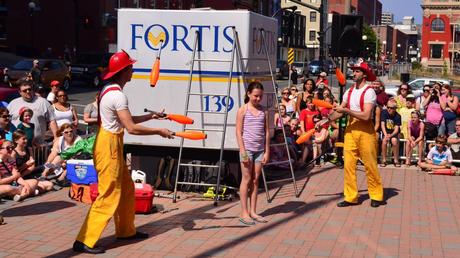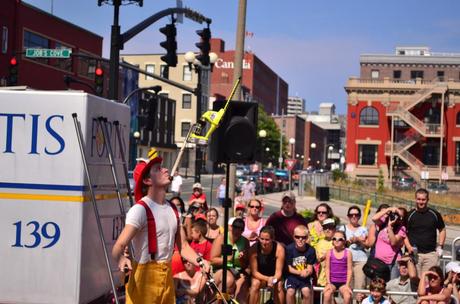 The grand finale of their show was of both brothers on separate ladders juggling fire sticks.  Definitely something not easy to do on solid ground, let alone while balancing on a ladder.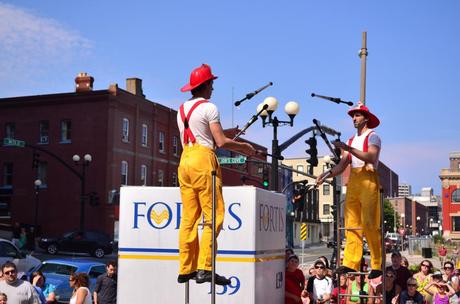 Last weekend was a very hot summer day. It was a great day to get out and enjoy the skills and talents of buskers from around the world.
Want to know more info on the festival and the performers. Please check out the links below.
Downtown St. John's Buskers Festival