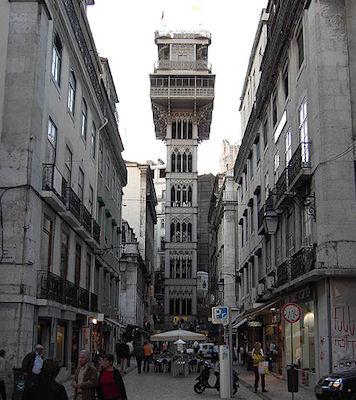 image credit
The Santa Justa elevator is an elevator in the historical city of Lisbon, Portugal, situated at the end of Rua de Santa Justa. It connects the lower streets of the Baixa with the higher Largo do Carmo. On 1 June 1882, the council licensed Raul Mesnier de Ponsard, an engineer born in Porto to French parents, to construct and explore alternative plans for an inclined transport, moved by mechanical means.
Since its construction, the elevator has become a tourist attraction for Lisbon as, among the urban lifts in the city,
Santa Justa
is the only remaining vertical one.
The Presurfer