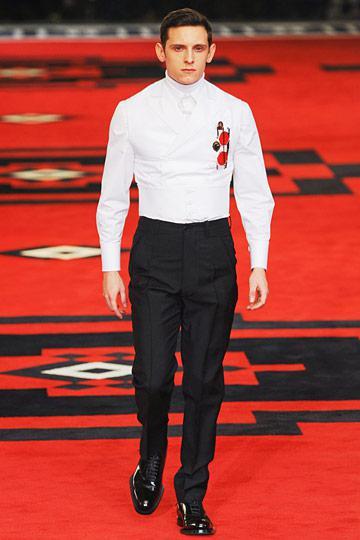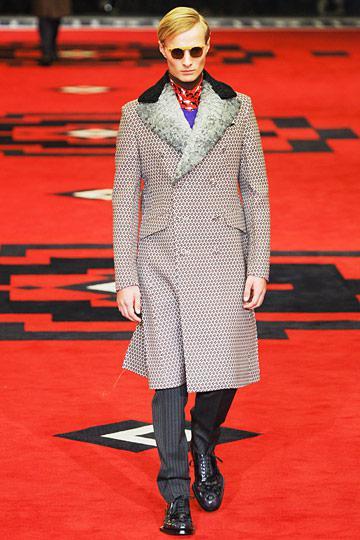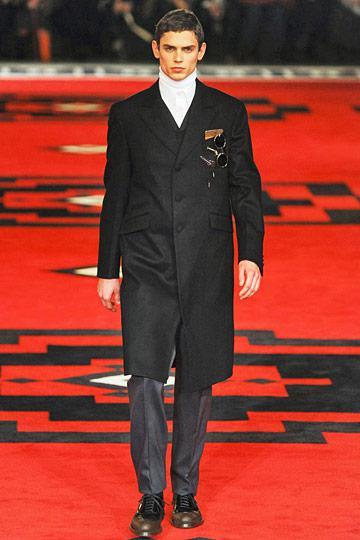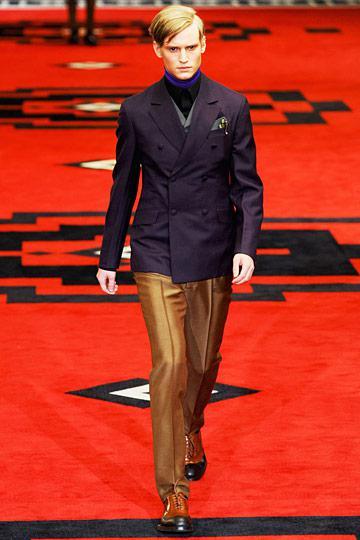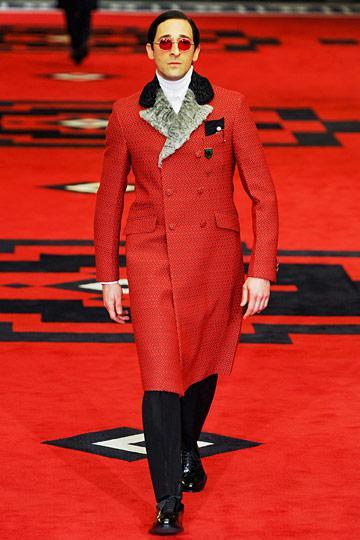 I am now officially in love with Miuccia
Prada
.  She just showed her Fall 2012 menswear collection at Milan Men's Fashion Week and it was amazing!
At first I just loved it because it looked straight out of Edwardian England, with its double-breasted jackets, vests, and ascots.  But as I took a closer look I saw the mix of patterns, colors, and textures... Miuccia made this vintage style look thoroughly modern and cool.  Certainly not an easy feat.
Recognize some of the famous faces on the runway?  Miuccia add some major star power to her show by using some very distinguished actors as models, like Tom Ford did with his first womenswear collection.  These men made these outfits look better than any male model could.
You all should check out the full collection
here
Enjoy!
Photography:
New York Magazine
Author: 
Jenny Perusek
Thanks!  JP