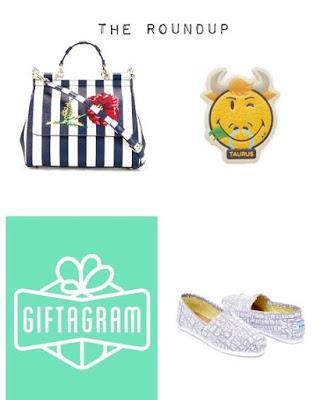 4 Things I fell for this week...
Its the first day of May. This month always seems to bring good vibes. There's just something about May. Its not winter, its not yet summer (summer, as awesome as it is, is so fleeting theres a sadness about it, do you agree?) Its a great limbo month, where you can wear a pair of sandals, enjoy an ice cream on a patio and just kick back. I really love May. And I really love these 4 things I discovered this week...check em out below. And happy May!
1. TOMS celebrates 10 year anniversary and One Day Without Shoes on May 10
I cant believe TOMS is already 10! I am pretty sure my first pair were from year 1. I have always been a devoted fan of this brand. This summer I want to grab a pair for my daughter now that she's walking. I love these pink gingham ones, below. To celebrate this milestone the already amazingly charitable company is taking their giving a step further. TOMS plans on donating 100,000 pairs of shoes to children in need through their "One Day Without Shoes" Instagram campaign. To help contribute all you have to do is take to social media and post a photo of yourself or a loved with without shoes. TOMS will then donate a pair of new shoes (up to 100,000 pairs; 10,000 pairs in 10 different counties) to children in need for every barefoot photo posted on Instagram on Tuesday, May 10 the tag #withoutshoes.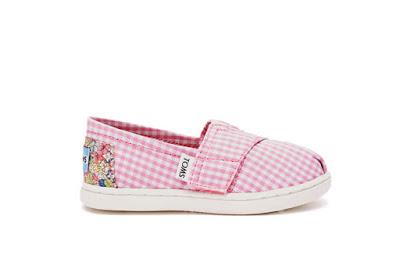 2. Anya Hindmarch Horoscope Stickers
Please tell me by now you are familiar with Anya Hindmarch Sticker Shop! I have been long time obsessed, but recently my obsession has reached new heights with the introduction of these fantastic horoscope stickers. Of course I have my sights set on the Taurus, maybe even the Capricorn since my daughter is a Cap. I have the perfect purse in mind to stick these babies. Remember they are super permanent, so choose your spot wisely. Hey, I guess you could say they are stubborn, like us Taurus's ;)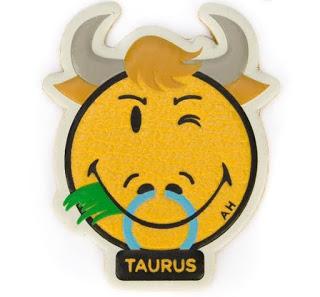 3. Giftagram
Founded and headquartered in Toronto, Giftagram is an app you need to download asap! Especially since Mothers Day is next weekend. Giftagram users can send curated gifts from some of today's most popular Toronto lifestyle brands including Four Seasons massages to Desmond and Beatrice cupcakes. You can now send a gift through their app anywhere in Canada or the US on-demand with a Smartphone or tablet. Also this Mother's Day, a portion of each gift will go to Baby2Baby, a nonprofit organization that provides low-income children (ages 0–12) with diapers, clothing and all basic necessities. Some great ideas for gifts they offer to send to mom include: mother's day cookies, new mom and baby box, cook books, a manicure at a top Toronto spa, and so much more!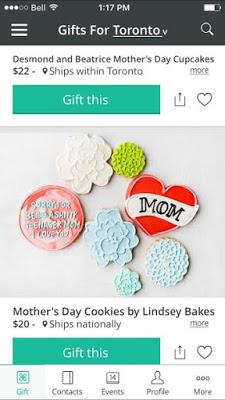 4. Dolce & Gabbana "Sicily" Tote 
This bag is 100% the perfect summer accessory. There is not much more to say :)