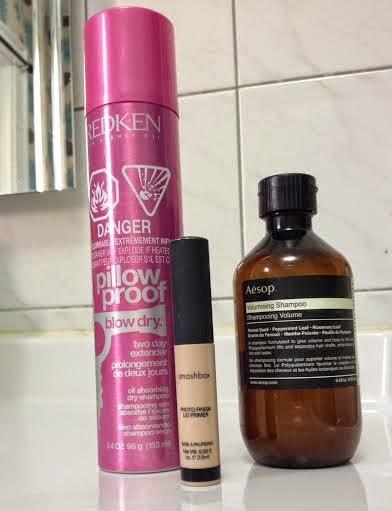 My top 3 beauty life savers

Last week I introduced the 3 beauty products that I absolutely cannot skip even if I'm running late. THESE three can get me out the door under 10 Min. This week I'm talking about the
3 products that have saved my butt so many times or have shown amazing results so quickly that I cant live without them. 
Enjoy, and happy Friday!
1. I discovered Aesop accidentally only because it was set up next to the Nars booth in one of my favorite beauty departments in Toronto. At the time my hair was super limp and I was also struggling with this feeling that my current shampoo wasn't making my scalp feel clean enough. When I explained those two pain points to the Aesop sales lady this was her first and only recommendation. The amazing botanical smell alone sold me.  Aesop Volumising Shampoo is simply put my best hair product discovery to date because I have never used a shampoo that leaves my scalp feeling so fresh and that purifies my hair without drying it out.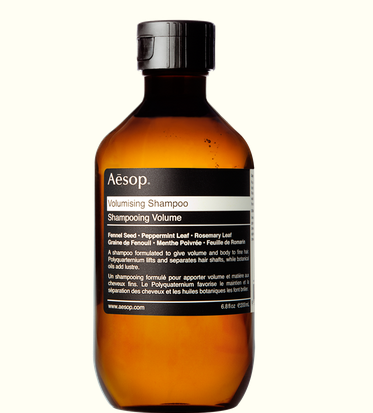 2. As I mentioned above, I went through a period where I felt like my hair was so limp and my scalp was never clean enough maybe it was product build up or I had been using the wrong shampoo all along. Either way my blow-dry wouldn't last more than 48 hours, so I tried out dry shampoo for the first time. The thing about dry shampoo is that it can be your savior or your worst enemy. If you're using a cheaper brand you'll notice right away the smell is just horrid. Then there's the lovely white residue you can get, especially if you're not applying it correctly. I think I fall into the "not using it correctly category" because I basically just spray it all over my head. BUT since I discovered Redken Pillow Proof my life, and my hair has changed for the good. This product is truly a blow dry extender as it is marketed. I can get 3 extra days on top of my usual 2 with my hair looking fresh, smelling great and holding its style.
3. One of my beauty obsessions is my eye lid. I know, that sounds weird. I don't wear a lot of make up and when I do dare to wear eye shadow that stuff better last all damn day without creasing or fading. Also I like to wear primer on my lid and keep it nude, I find it opens my eyes up. There are 41 products labeled "eye primer" on Sephora's website alone. I have tried about 15 of them. Photo Finish Lid Primer by Smashbox is by far my favorite. Described as an "ultra luxurious lid primer" it stands up to the hype.