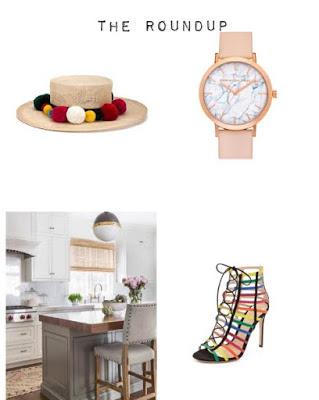 Four Things I Loved This Week! 
So the sun finally came out to party here in Toronto. Temps have been double digits for three straight days. Not to jinx anything (cause Mother Nature can be a bitch like that) but I think Spring weather is here to stay. While you're over there celebrating along with me, take a moment to think about your spring wardrobe. What is it missing? I'm gonna guess its missing an awesome accessory. Trust me on this one, you NEED something special this spring. Accessories are not just 'average' any more. They are outstanding, in your face and statement making for Spring/Summer 2016. With that said, check out my 4 fave's from this past week. 
1. Lets start with a statement hat, shall we? I'm going to talk a lot more about this hat, and hats just like it, later this week. But for now just know that I love a good hat. Anything with an embellishment like this one from Farfeth are high on my list of want, need, have to haves. This one is embellished with pom poms which is very on trend, and its from a great designer; Natasha Zinko.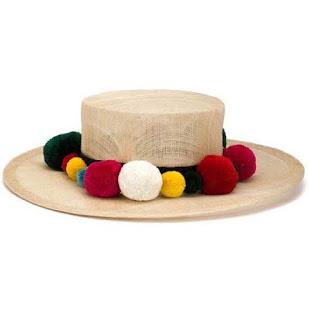 2. Christian Paul Watches. Only available in Canada for a few weeks now, these beauties have traveled all the way from Australia, so that they can become your new favourite watch. Trust me, I got the chance to view the collection in person a few weeks ago, and they are STUNNING! Designed in Sydney, Australia, these watches are affordable yet luxe, done so tastefully, they are best described as sophisticated simplicity. They feature several face designs such as Australian crystals, Marble and Grid, and come in two different sizes (35 mm and 43 mm), with interchangeable leather and mesh straps. And the best part is, they are unisex. 
To get your hands on your own, check out Hudson's Bay - link here.
3. I'm kinda obsessing over rainbow stuff lately. I have taken my love for rainbow cake to a new height, I have been watching baking tutorials all week, fully accepting that I will NEVER attempt to bake such a cake, and then I stumbled upon THESE babies, from Shopbop.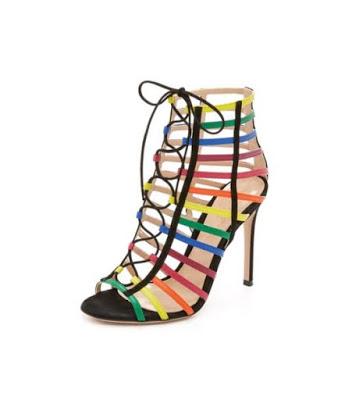 4. Last week was all about staircases, and this week is about kitchen islands. Yes I fixate on small things and spend hours over analyzing. Are you getting a glimpse into my personality? I am designing my new home, and its taking me months to decide the colour scheme just for my main floor. Pretty sure I have decided on a weathered, light green kitchen island...unless I change my mind again by next week. But for NOW, dosent this look so cool, clean and classy?