Anyone who knows me, knows I have a huge rose gold obsession. I love all things rose gold and it was even the colour theme for my wedding. Now don't get me wrong, I don't walk around head to toe wearing rose gold, god no, but when it comes to having a colour love , it's best to accessorise with it, whether it be fashion or beauty. With this in mind I thought why not share a few of my favourites rose gold accessories with you, inspired by getting ready for a day out and posting some IG shots and thinking "don't they look pretty". I also have a very exciting giveaway to tell you about if you keep reading which was also an accessory inspiration behind this post ...
You probably guessed one of my favourite makeup brands is Charlotte Tilbury and yes it was the rose gold packaging that enticed me to her brand, but the products themselves are some of the best in my opinion. You can always find something CT based in my makeup bag! So for a gold themed look, here are my some of my handbag essentials!

A new fragrance for summer is always a must have and being a big Chanel Chance fan I was excited by this new version, Eau Vive. Now this is indeed the definition of 'Chance for the summer' as it's a more lively and energetic version with more floral and citrus notes added such as grapefruit, Blood Orange, Jasmine, Cedar and Iris. I am not a floral fan at all as I live more spicy, woody scents but for the day time summer days, the added citrus notes make this a perfect choice. I do tend to choose Eau de Parfum but this was only available in an Eau de Toilette but for summer it's actually nicer as you can re-apply which again freshens you up without knocking people out with your perfume. The packaging of course is stunning. Classic, clean, chic and I for one LOVE it. I can highly recommend should you be after a new smell.
2. CHARLOTTE TILBURY Airbursh Flawless Finish Powder link!
Probably my favourite finishing powder ever and coming from me that is a big claim. I have indeed spoken about this many a time on my blog but to repeat myself again this powder is a real life filter for the skin. Think your best Instagram selfie filters, this does that for real. It is the most finely milled powder I have ever come across, which in truth will cause you to use this up quicker than others but it is totally worth the spend. The rose gold compact makes the perfect hand bag accessory should you wish to take it off your dresser, but save this for days when your doing something special as you don't want to just throw this in as it is very delicate so handle with care.
This has become one famous product and one of Charlottes best sellers I should imagine. This compact and the powders inside are a great size so although its a tad pricey, you definitely get value for money as this lasts forever. Again a stunning make-up piece that graces any make up collection with a bronze and highlight powder to give a natural sun kissed glow to all skins. This does come in a darker shade and a cream version should you prefer. I use this every single day as it gives the most perfect finish to your skin and is a prefect summer makeup essential for sure. The mirror is great for seeing the whole of your face too!
Again a product that I have preached about for many many months and this particular shade is the best selling shade of all. This is the perfect nude for those like me who like a pink nude as opposed to a beige. It leaves a wonderful sheen finish on the lips to keep them feeling really hydrated and the pigment is perfect. As you can see I need a new one very soon as this has been on my lips a lot of late! I even had sometime stare at me whilst I was applying it and then chat with their friends to discuss what it was as the rose gold casing attracts attention! 100% my favourite shade by Charlotte Tilbury.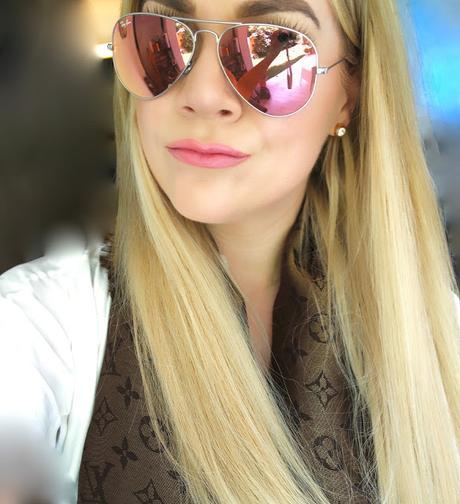 The classic Ray-ban aviator are cult sunglasses for many and I for one own many pairs in different colour versions. I love this copper version (obvs) and wear them a lot during the summer because they look incredible when the sun hits them! I love ray-bans as they are very hard wearing and super light too as I hate heavy sunglasses as I find they tend to give me a headache. Ray-ban are very affordable high end sunglasses that are indeed a summer staple. They brighten up and make a whole outfit!
You can't go wrong with an LV shawl. They are the most useful accessory of all time as they work for so many occasions and so many outfits. This is shine version which has a shiny two tone design to each side, slightly more expensive but is a more dressy style of scarf. Obviously not rose gold but this gorgeous traditional LV brown and gold combination is a perfect accessory and one of my favourites pieces.
A watch made of wood and rose gold, pretty cool hey? I love big watches as I like them to make a statement on their own and this one makes such a very fashionable, fun statement and I LOVE it. The watch is made from natural maple, hand finished and pretreated with tung oils. It is splash proof but not to be submerged in water! It features sapphire crystal glass and swarovski crystals and being wood, it's super lightweight!! Watches are always great to accessorise with.
I did receive this watch as a gift and the way it was packaged and presented blew me away as the attention to detail was simply stunning. I am all about the little details and this got a big thumbs up from me and haven't stopped wearing it since I got it. You can see in pictures below just how it looks on and I have paired it with some gold accessories to show how mixing gold and rose gold always works.
I do love it when accessories match and this is a great accessory. Hence my next point ....

KELLiLASH readersJORD Watches have very kindly offered a chance to WIN an e-gift card towards your very own JORD watch. Follow the link HERE and you shall instantly be entered to win the voucher (worth $75). The winner shall automatically be chosen and notified via email at the end of this giveaway - ending July 3rd 2016. As a bonus, everyone who entered will still receive an e-gift card for $20 off a JORD watch. GO ahead and enter above, its so easy! This would make a great gift for anyone.

I hope you enjoyed this rose gold inspired post and please, enter the giveaway!
Good Luck!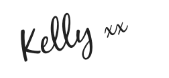 Wooden Watches For Sale