I have never liked the Romantic Poets, yet they have followed me around for most of my life. I studied English at O and A level and they were part of the required reading.
I read English at University and they were there in the course, having a module all their own. What is it about Grecian Urns?
I studied for a Masters degree in philosophy and Coleridge cropped up, apparently being a philosopher/poet…and I thought Kubla Khan was about something else altogether.
We lived in Windermere in the Lake District for many years and people used to say how wonderfully dreamy and inspiring the romantic landscape must be. It rained most of the time.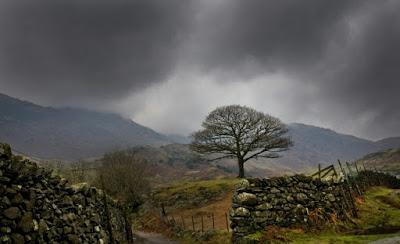 I was part of a poetry writing group called the Dove Cottage Poets and we met at Dove Cottage in Grasmere. Surely it must have been an inspiration writing in the same place Wordsworth wrote? Actually no.
We even produced a radio programme about our poetry group, hosted by Ruth Padel and broadcast on Radio 4 from Dove Cottage. The theme was 'Father Wordsworth'. I wrote and read my poem on air, but it wasn't because of his influence.
One year ago, I finally 'broke free' from the Romantic influence when we arrived in Blackpool. Here is an inspirational place to write. There is something romantic and dreamy about the sea as I cycle along the promenade to Cleveleys and Fleetwood, gaining inspiration.
The old- world charm of Lancashire villages on the cycle route, Staining, Weeton, Wrea Green, Singleton. The Art Deco splendour of Stanley Park. The Art Nouveau style of the house we live in. These and many other things about Blackpool and The Fylde make for an inspiring back drop to writing.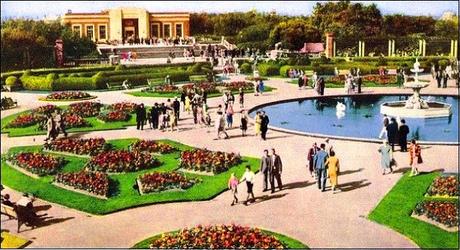 I have written more poetry this past year than in the eleven years we lived in Wordsworth country.
So, I am happy to finally say 'goodbye' to the Romantic Poets and 'hello' to opportunity and inspiration for writing.
In celebration of this, I have written a poem which sums up my feelings:
The Romantics
I longed to say goodbye to Wordsworth,
yet I could always see him still,
floating like a floppy daffodil
below the surface of my consciousness.
I wanted never again to hear about Spring
as if it were a universal blessing.
God's kisses in the morning, lambs, new life,
green hope, all that sort of thing.
An 'I wandered lonely as a cloud' day
I could not imagine, nor could I say
I have ever seen a lonely cloud. They hang
out together, rinsing creativity.
I desired to be free of Coleridge and Keats,
Shelley, Blake, Byron and all;
hoping they'd slip away in shrouds and sheets,
as they kept coming around for tea.
What am I after? Space and silence;
a place where I can make myself
and then create a sort of carapace,
a shell for thinking and writing in.
Is it too much to ask? Well no,
I took my chance to get away to
Blackpool, that vintage archipelago,
where words blossom like an egg-plant.
I'm there, though it's been touch and go.
David Wilkinson
Email This
BlogThis!
Share to Twitter
Share to Facebook
Reactions: