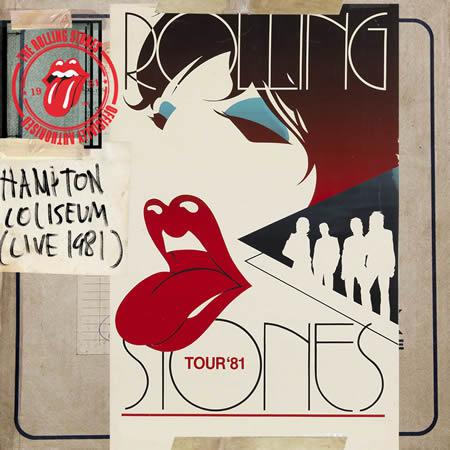 The second digital only archival release by The Rolling Stones is here: Hampton Coliseum (Live 1981). Only available in the USA as 320 kbps MP3s - $4.99 for the entire concert.
The Rolling Stones' latest bootleg is out now Google Android for American fans. The show was recorded at the Hampton Coliseum, VA, on 18th December 1981 (Keith's 38th birthday), and remixed by longtime Stones collaborator Bob Clearmountain. Part of the legendary and prolific Tattoo You tour, the concert was originally broadcast on pay-per-view television, and includes the infamous moment when a fan invaded the stage, and Keith used his Telecaster to banish the rascal. The download release features the complete twenty five track set list.
Buy it through Google Music on Android Market.
tgtrsacks:
Under My Thumb
When the Whip Comes Down
Let's Spend the Night Together
Shattered
Neighbours
Black Limousine
Just My Imagination
20 Flight Rock
Going to a Go Go
Let Me Go
Time Is On My Side
Beast of Burden
Waiting on a Friend
Let It Bleed
You Can't Always Get What You Want
Band Intros
Little T&A
Tumbling Dice
She's So Cold
Hang Fire
Miss You
Honky Tonk Women
Brown Sugar
Start Me Up
Jumpin' Jack Flash
Satisfaction