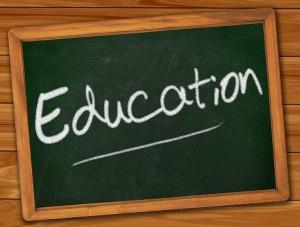 Yesterday I defended my dissertation. While I started by looking at using the campus to teach about sustainability, it quickly became about affecting a culture and institutionalizing sustainability. Sustainability on Campus, from Barlett and Chase, was a valuable resource. I reviewed it several years ago for 2nd Green and it proved a key compendium.
During my defense, a committee member who taught the Sustainability in Resource Management course I took nearly four years ago, asked two questions I want to reflect on further. I have recreated them to the best of memory:
How do you foresee education playing a role in educating for strong sustainability?
I talked a bit about businesses (like those in Peter Senge's Necessary Revolution) playing their part, though I also cautioned against the veracity of sustainability claims (see my earlier post about "hijacking" or any of our posts about greenwashing). However, I am a firm believer in education. I don't necessarily think our current system works, but that's another – albeit related – story. Engaging students and schools around topics connected to sustainability, which can be defined in numerable ways, is essential to building a foundation for a sustainable future. His question got to the idea of weak vs. strong sustainability. The former is represented by electric cars and energy efficient lighting, while the latter indicates living off renewable resources only (not extracting energy, metals, or water). If not for education, this notion will not come to the forefront. Even 2nd Green Revolution aims to educate. In the end though, a systems approach to how we think about our lives must transpire. Education needs to lead the way.
With so much work to be done, how do you envision scaling your work (professional development for sustainability education/Educating for Sustainability)?
I don't think a "one-size fits all" approach works, though somewhat paradoxically, sustainability is concurrently a local and global problem. Working on the small scale does not seem to offer much hope for making the kind of large scale impact needed to reach a critical mass that would be needed to act on global issues. Education though is but one avenue to bring about change. One of its greatest follies seems to be the glacial pace at which education (specifically in the public sphere) moves. Getting the proverbial ball rolling is an important step though to educating students about sustainability. In his TED Talk, Sir Ken Robinson points out that students entering school today (updated to 2014) will retire in 2074, if they're fortunate enough to retire at all. This year is oddly significant in that it will mark the 100th anniversary of the seminal Limits to Growth.
Image source