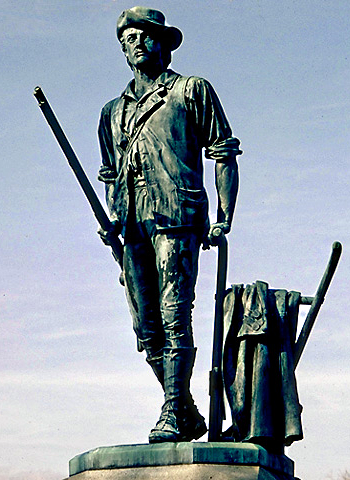 Minute Man
[courtesy Google Images]
Think of it.  Against overwhelming odds, just 2,000 men stayed to fight.  If those men had also deserted (and who would've blamed them if they had), Americans would still be singing "God Save The Queen!".
Think of it.  Just 2,000 men determined the fate of this nation and much of the world for the next two centuries.  It's a story to rival that of Gideon overcoming the Midianites with just 300 men and God's blessing.  It's a lesson in how few men it can take to change the world–and it can't help but make you believe God's hand was in that Revolution.
video    00:18:00
The Revolutionary War–Animated Map